Peter Alan Robinson, Shop Steward. 21 Shop. Peter has sadly passed away on 17th January, 2019.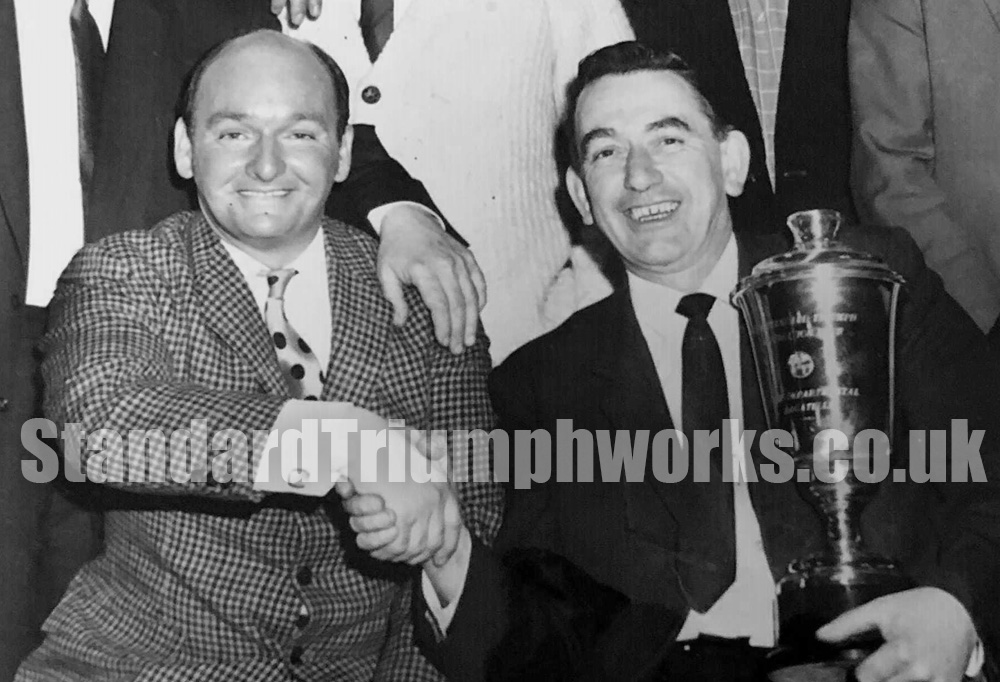 The family of Peter Robinson, Peter is seen here on the left, have been in touch to say the sad news that Peter passed away and if anyone from 21 Shop or the Standard Triumph factories would like to attend his service at the Canley Crematorium and Cemetery. As yet, we have no date for the service – we'll add it here as soon as we have more details.
Peter Alan Robinson was born 29th December, 1931. Peter said his time at Standard Triumph was his all time favourite job – and work force. He was a union man through and through, his nickname was Yorky and "One out, all out" was his motto and code of conduct. The family have forwarded a number of photographs (thank you) and we'll add those in due course.