Reg Phillips (65), retired from Stock Audit, Canley, after 10 years' service.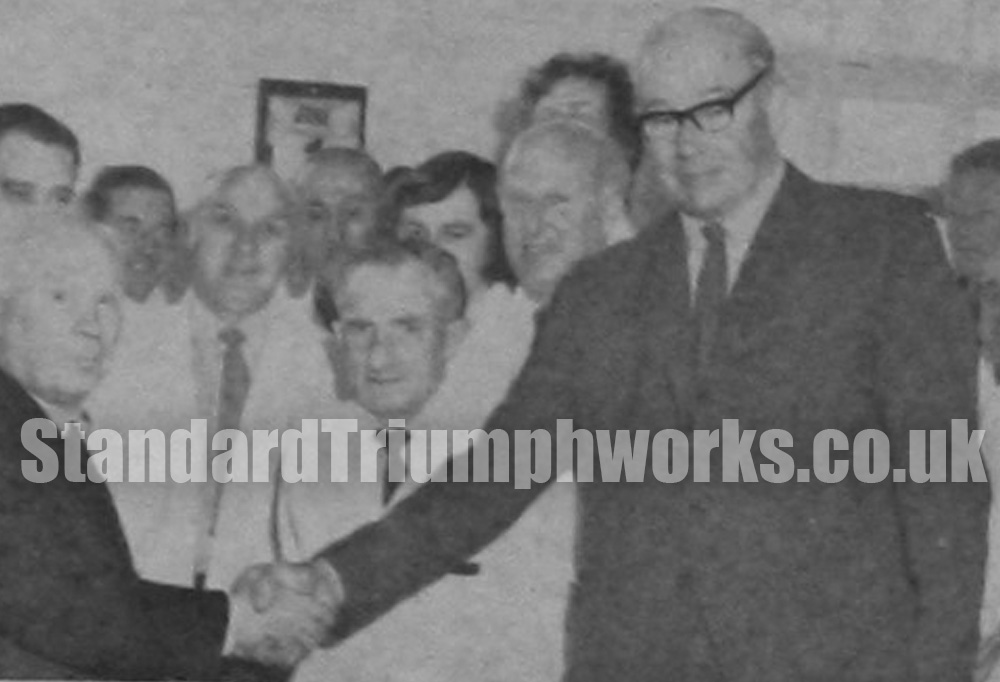 Prior to joining the Company Reg was in the Coventry City Police for 32 years, and retired with the rank of Inspector. He was on duty during 32 air raids on Coventry.
At Canley he made a lot of friends, and on their behalf, Hugh Berry, supervisor, presented a sum of money, cut glassware, and a shooting stick with umbrella. Reg's leisure interest is golf. He played for the Company in the past, and intends to keep playing with the Kenilworth Club.
(Reg is seen in the photo on the right)
ARCHIVE: November, 1972