Can you help with info and memories of Ray Henderson. If you can, however small, we'd love to hear from you to compile a new and unique tribute. Thank you.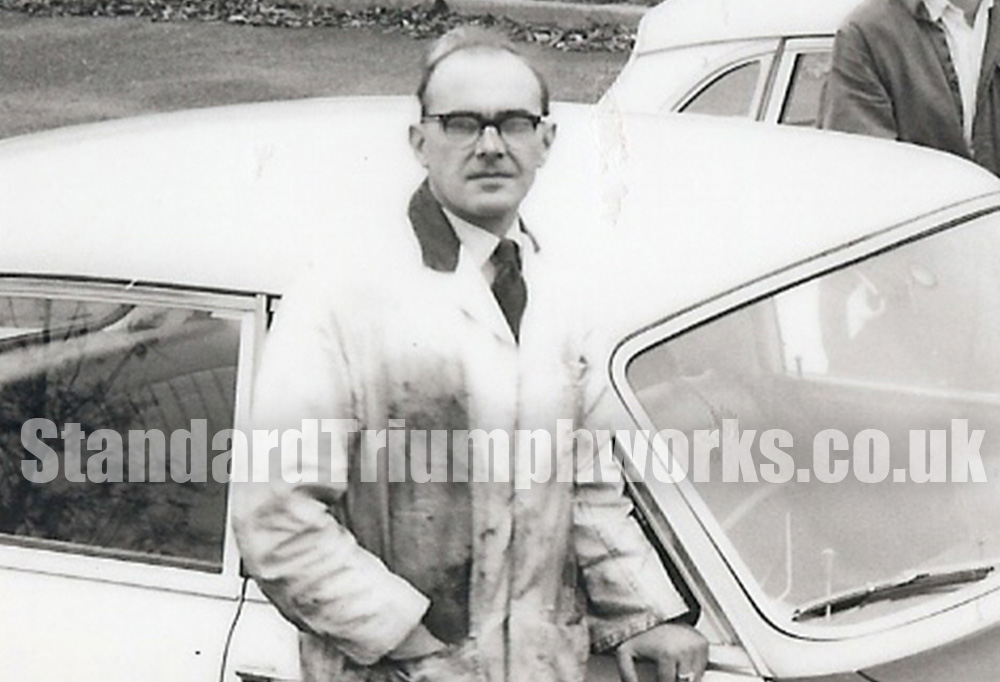 RAY HENDERSON – 1928-2003
Born near Winchcombe in Gloucestershire, Ray was certainly 'a Standard man.' He joined as an office boy in the drawing office in 1943, later moving to the engine test section in Experimental. His period of National Service was with the Fleet Air Arm and at its conclusion he returned to Standard. Ray quickly became recognised as a highly competent 'hands on' Engineer and was actively involved in the building of all Standard's post-war prototypes and
experimental cars. These included Mayflower, 'Bullit' and Ken Richardson's TR2 prototype, that broke the 120mph barrier at Jabbeke.  So thorough was Ray Henderson in his approach to his work that Ken Richardson was adamant he should be present in the works TR team at all major events, rallies and Le Mans. When the company later came under Leyland control, Ray ran the rally and race workshops throughout the time it was based at Coventry, until being transferred to Special Tuning at Abingdon. At that point, he returned to the higher echelons of key experimental work and a Standard-Triumph historian will attest to Ray's unique skills. He built several one-off cars himself, among which were a TR engined 'Simca,' a 4 wheel drive high performance 'off road' Triumph 1300, and a very Special 'live axle' Spitfire – the road holding of which greatly outperformed the conventional production model. In conjunction with Dennis Barbet, he built a rotary throttle mechanism that was later patented by
Rover.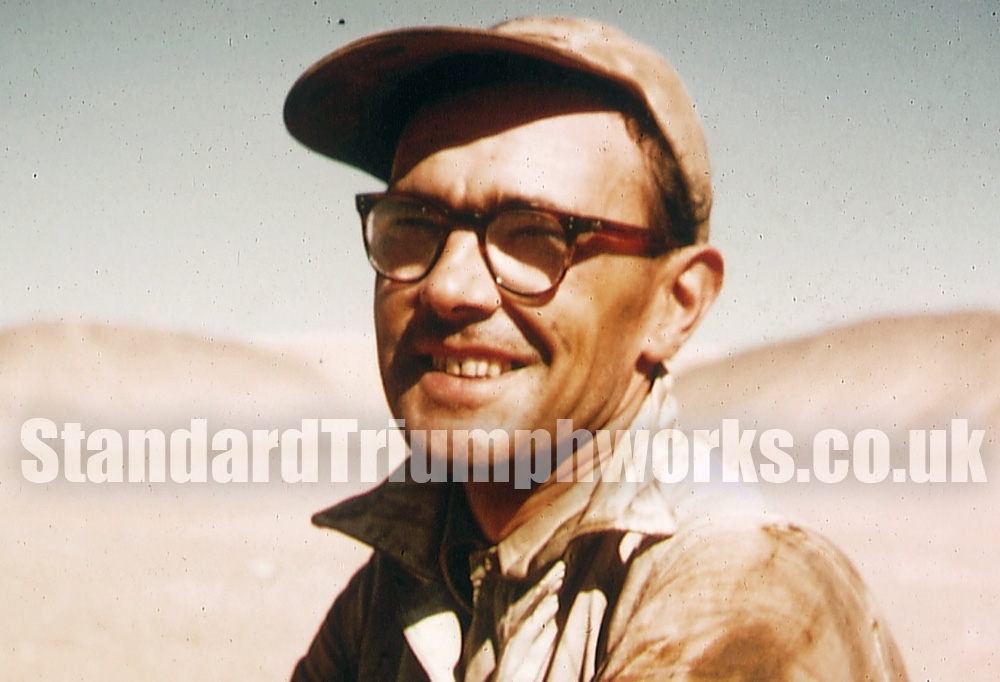 Ray retired in 1986, by which time he was Manager of the Experimental Workshop facility at Canley as well as the Test Centre at the Gaydon Proving Ground.
He was a supremely modest man, as were many of his contemporaries – and
perhaps he preferred to leave the story-telling of Standard-Triumph's post war
history to others? He once said to me, "Look, it was a job that had to be
done. I did mine to the best of my ability, as did many others – and I was
paid for it. We never thought we might be making history at the time and
why should I be singled out from all the rest to tell it how it was? We worked
as a team."
He will be sorely missed by so many who knew him and worked with him – not
least by his wife, Joan – and his two sons, Roger and Ian.
Tribute written by John Macartney