Driving an eight-ton lorry for The Standard Motor Co. Ltd. is the everyday job of 32-year-old Reg Mason.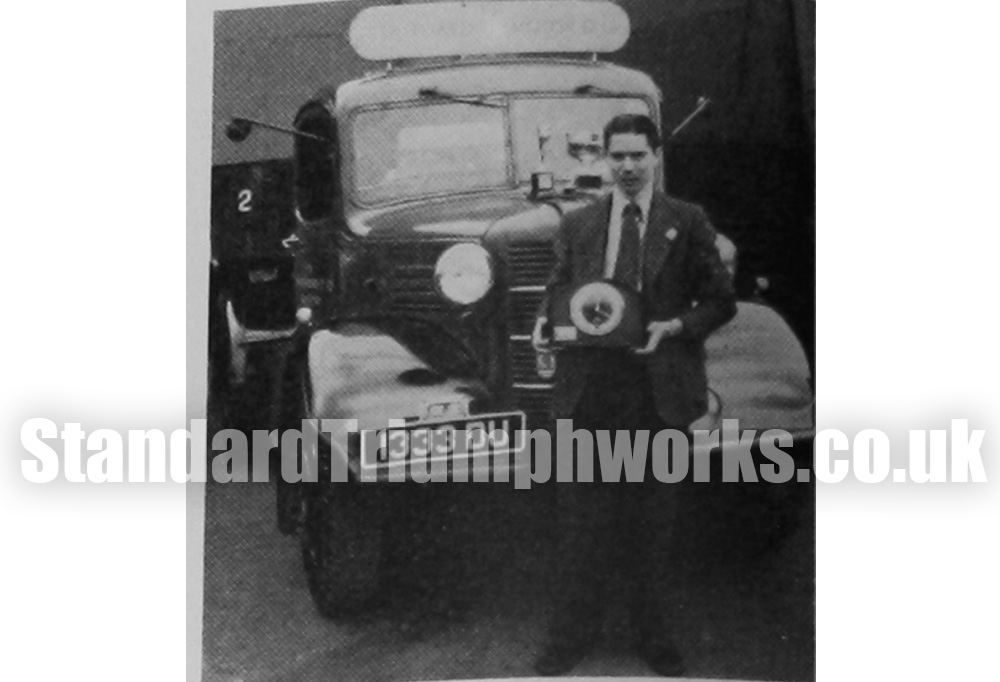 Recently, however, his driving skill gained him first prize in an international driving contest in Paris—despite the fact that the vehicle in which he won was nearly four times as heavy and twice as long as his normal charge. Mr. Mason was invited to compete in the French contest after gaining third place in the recently-held "Lorry Driver of the Year" Competition at Bramcote, in his home county of Warwickshire.
When he arrived in Paris he found that the lorry he had to drive, as well as being heavier and larger, also had power-assisted steering and braking and was a left-hand drive model. Nevertheless he was prepared "to have a go." And he "went" to such good effect that he scored 300 points-75 more than his nearest rival, an American Army driver—and won the articulated section.
The contest was a clean sweep for British drivers, for the only other entrant from this side of the Channel, Mr Edward Jury, of Portsmouth, won the other class.
ARCHIVE: October, 1956