When in November 1965 when Ian Smith declared Rhodesia independence. It caused a crisis because Rhodesia supplied a large amount of copper and tobacco to Britain.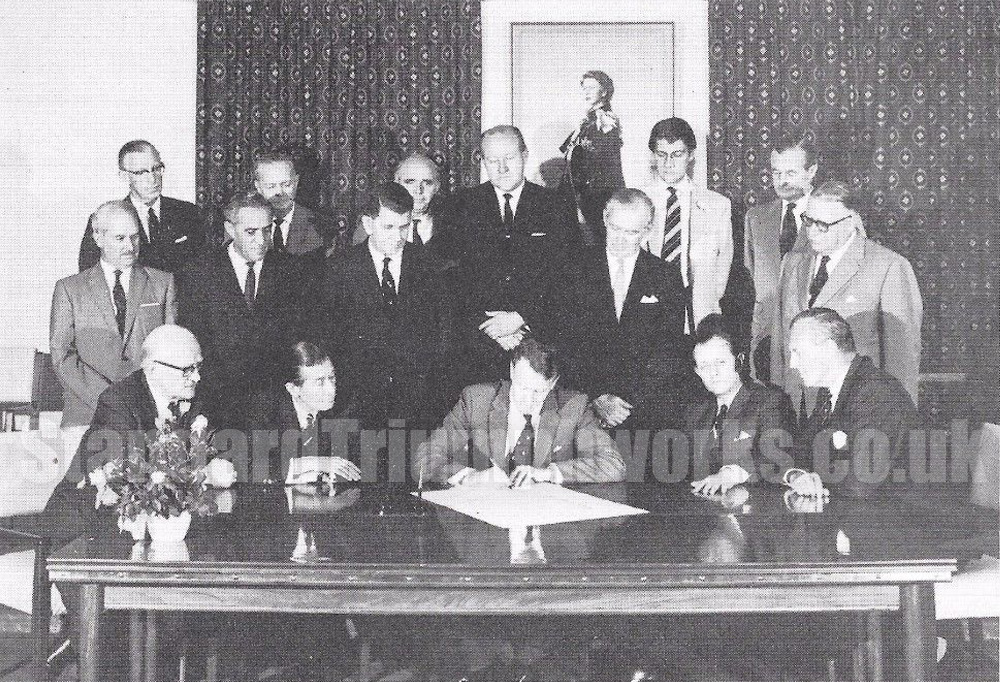 The following notice appeared on boards around the factory:
The parish of St. Ansells has been informed that a task force is to be assembled to Invade Rhodesia to restore essential tobacco supplies.
A company of Riggs Royal rifles (Charlie Rigg was electrical foreman Paint shop)
A brigade of Fones fusiliers (Eric Fones was foreman number 2 m/c shop)
A squad of Dryboroughs dragoons (Foreman 4.5.and 6 shops)
The force will be transported by HMS Rocket Range under the command of Admiral NAH Woolley ( Alan Woolley electrical foreman rocket range)
The force will be escorted by a squadron of Mitchel's night fighters (electrical foreman paint shop nightshift).
Submitted by Terry Donnelly