Part of the New Assembly Hall featured a rolling road, we can see it here.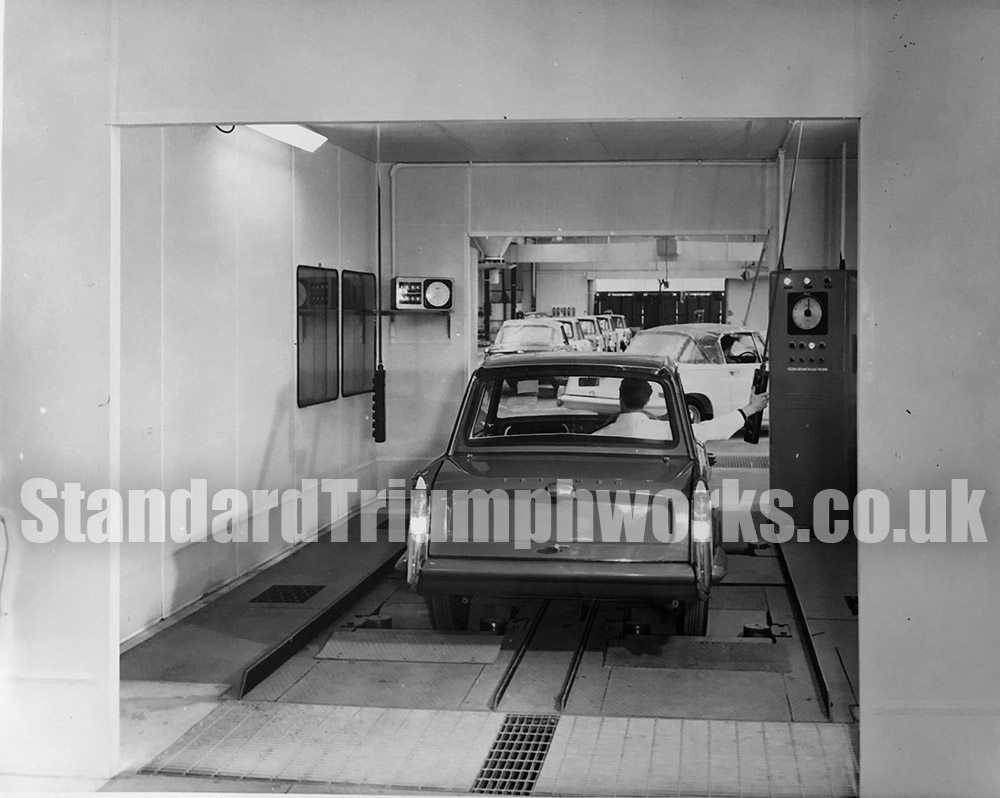 Here 948cc Triumph Herald's are being tested, with saloons and convertibles in the background post testing.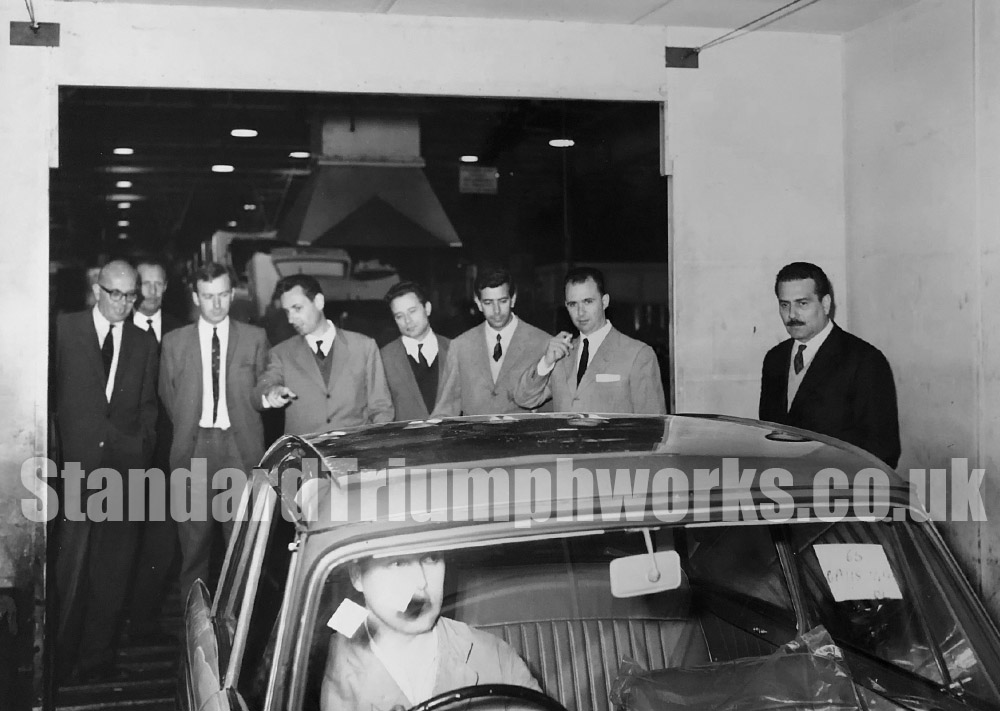 We think this second photo is also the rolling road – with the photo taken looking the other way. (Do you agree?)
Is that Giovanni Michelotti there pointing?
The photo is later in date too by the spec of the Herald compared to the early 1961 photo at the top of the page. Do you recognise anyone in the photos?