My Dad, Ronald Harry Nash is the gentleman in the white coat in the photos.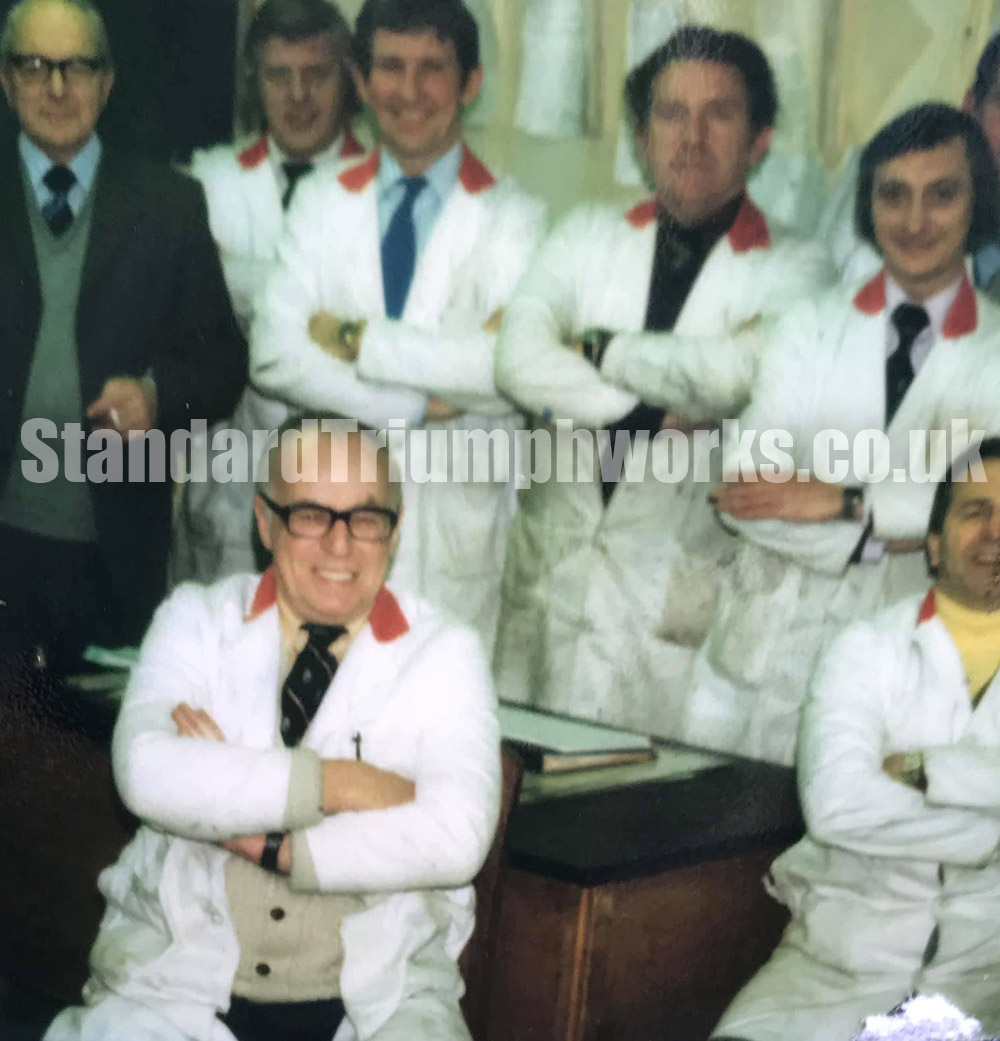 Ron (seen here bottom left) was a foreman from the mid 60's until the factory closed.  I'd love some feedback or even some history you have on him.
Diane Devine (nee Nash) 
Subsequent photos sent through have been identified as Final Finish. We'll post more photographs that show Ron at presentations for workers who were leaving or getting married. Can you recognise anyone in the photos – or offer more information on Ron? As ever, we'd love to hear from you.