We have a number of photographs featuring the cricket teams at Standard Triumph.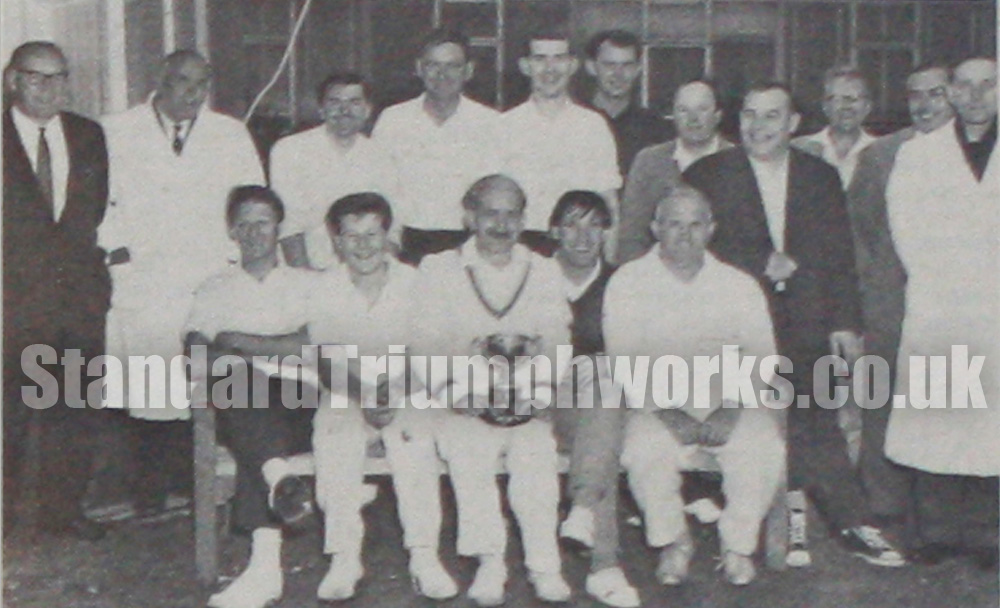 Two Cricket Team photographs from 1966. Above sees the victorious Final Finish team, winners of the inter-departmental Cricket Cup. They won "after an exciting battle with Tile Hill A in the final."
The only name reference here is the captain, Ken Heath, who holds the cup in the centre of the group. Can you help name any others?
The next photograph, again from 1966 sees the "Works team first eleven" who represented Standard Triumph in the Coventry Works League. In 1966, the team gained promotion by finishing runners-up in the league.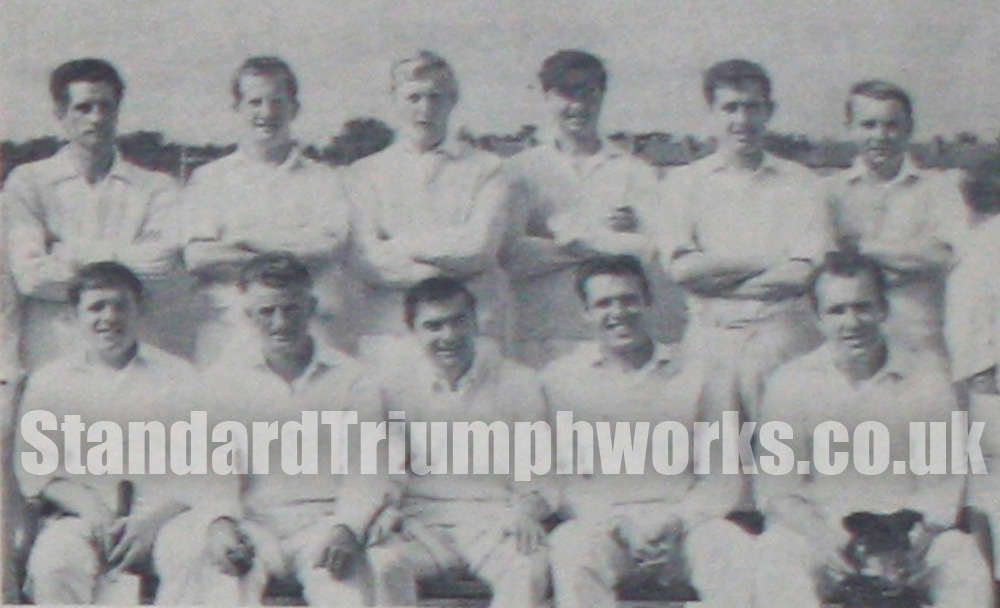 This photo does have name references as follows:
Back row : (left to right) J Ward, L Atkins. J Bateman, P Worrall, B Pearson, S Mountford,
Front row : D Morgan, J Ward, J Wood, Colin Wyatt, G Beaufoy.
Again, if you can help with more details, please get in touch.
UPDATE: A new photo of Ken Heath. Ken worked in Final Finish and played in the Standard cricket team and Standard Football team too. Here he is in 1966.