Thomas Bilby, was part of the site security at Standard Triumph.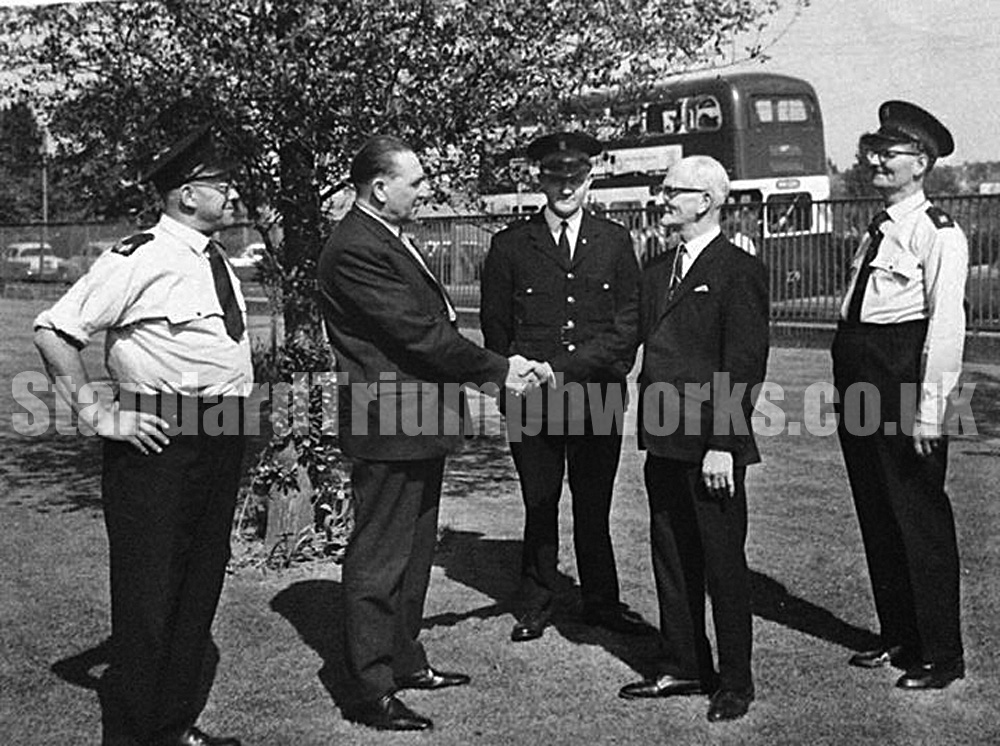 Photo 1.
Tom can be seen in this photo, first on the left. Can you help recognise any of the others?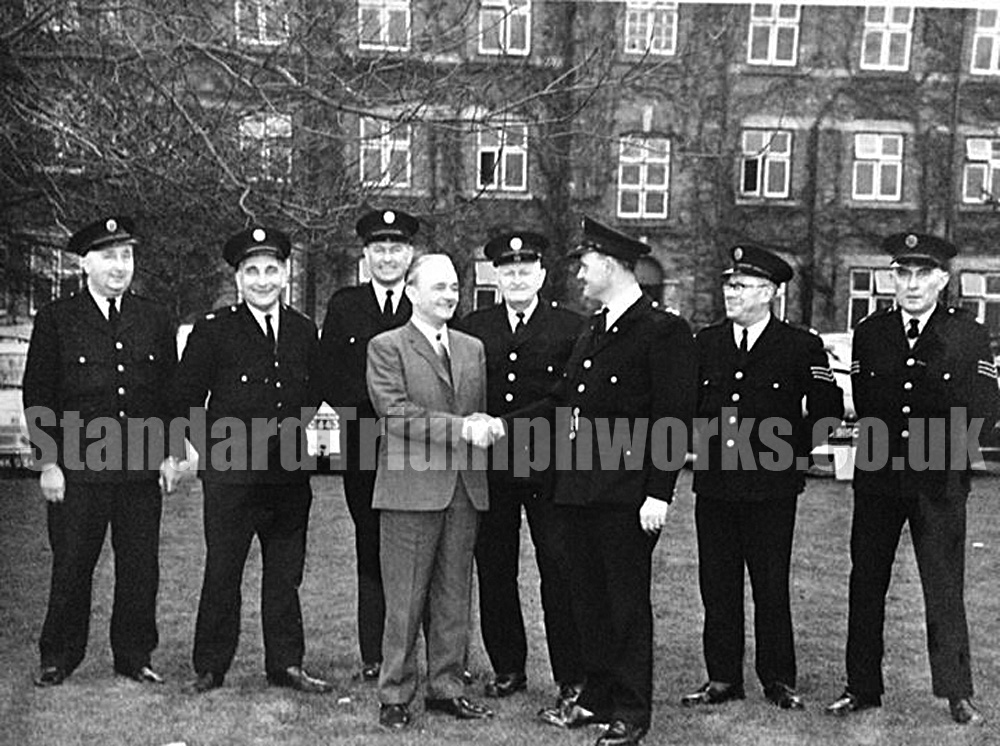 Photo 2.
In this photo, Tom is second from the right – again can you help identify any of the other gentlemen in this photograph? This photo sees Ivy Cottage in the background.
"My father was Thomas Bilby, he joined Standard Triumph, when the war finished.  His employment there all the time was was a Security Guard on the gates, he worked there until he retired one year before the factory closed.
My mother Olive Bilby, also worked there before the war in the sewing room, she is still alive and is 100 this year." Submitted by Elaine Sandall
Photo 2 UPDATE: My Dad, Gerry Barry, first on the right.
Submitted by Sheila Hogg
UPDATE: My Dad, Bill Nairn, can be seen in both photos. Stood behind the handshakers in one photo and shaking the hand of the man in civilian clothes in the other.