Pat Kenny, a truck driver in Engine Despatch, Canley, has been included in Ireland's boxing team for the Olympics. Pat, a 25-year-old southpaw, is Ireland's amateur bantamweight champion. He won the title in Dublin last March when he defeated John Donaghy on points, and in the Olympic trials he beat Wilf McGarry, of Belfast, also on points.
Pat joined Standard Triumph about five years ago, working at Banner Lane and CanIey. After National Service in the Army he returned to Canley in March last year.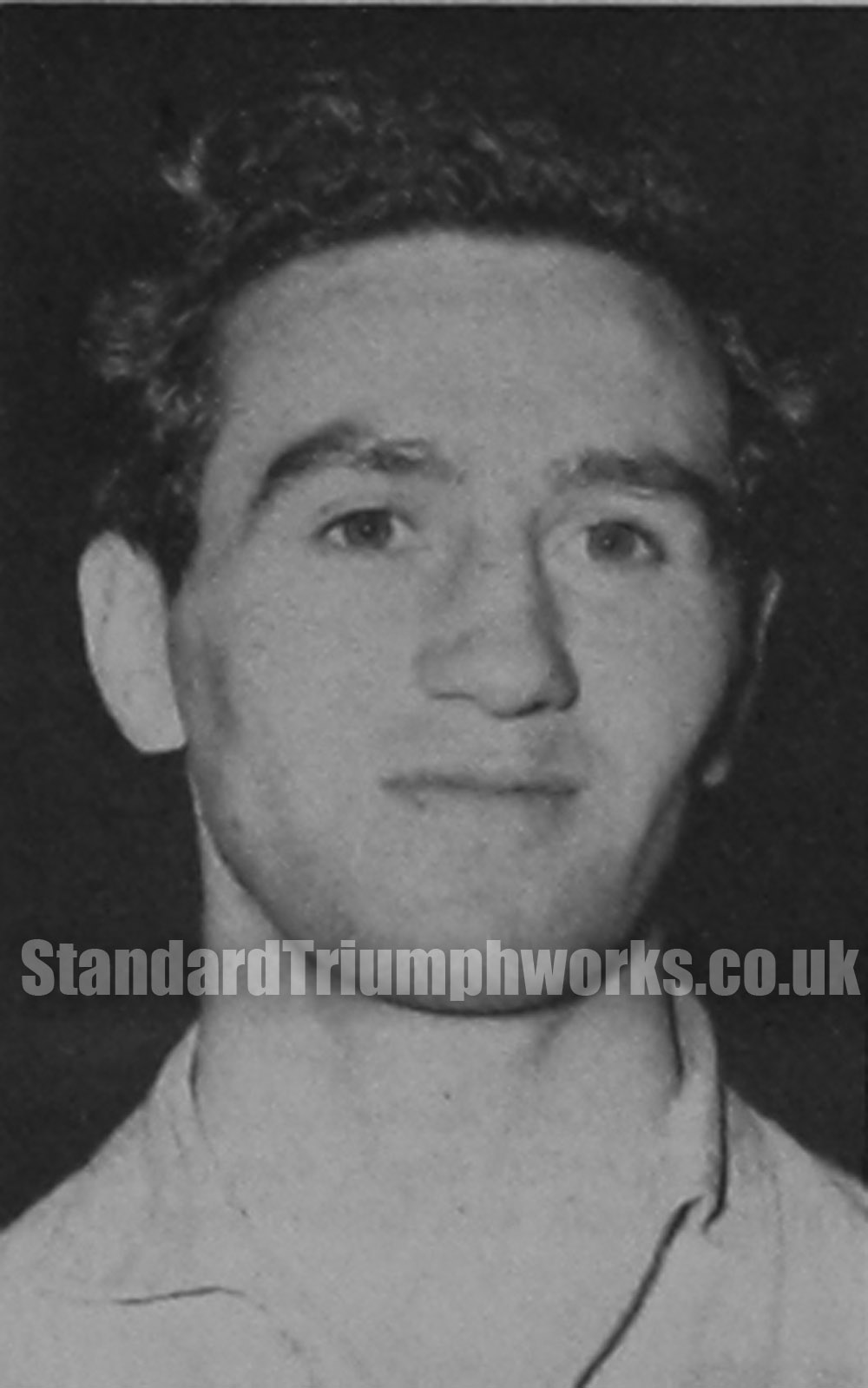 Former Featherweight
A native of Cork, he started boxing when he was at school. He took up the sport again when he came to Coventry eight years ago and was at one time a member of the Standard Motors Boxing Club. For some time now he has been in the Coventry Irish Boxing Club.
Originally a featherweight, he started boxing as a bantamweight this season. Pat represented the Army in inter-service competitions.
Of his 115 fights he has lost only 12 and while he has K.O'd several opponents he has never been knocked out himself.
"It will be a great thrill to box for my country Rome," he told the News. Pat's workmates and all his friends in Coventry will certainly wish him good luck.
Archive: July, 1960