A marvellous group photo showing a Cricket Match on the sports pitch at Canley – stopped for a photo opportunity with a very special guest.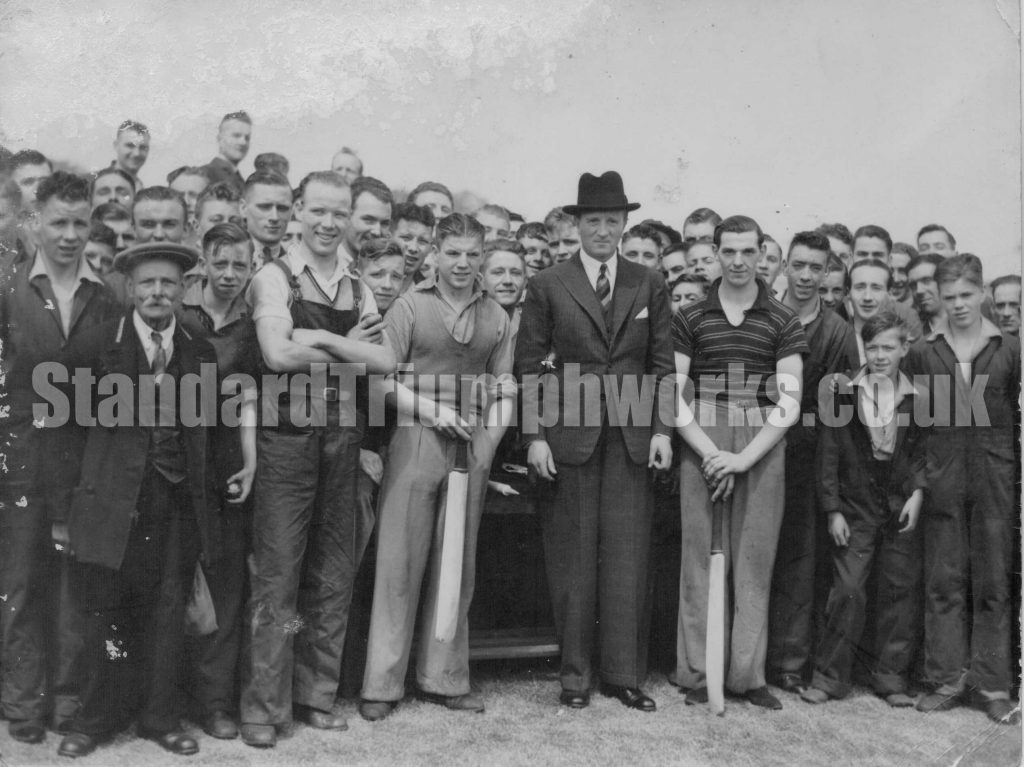 We have very little to go on with this photo – the cricketers aren't dressed in whites, so perhaps a lunchtime game. The boys over on the right of the photo are clearly wearing boiler suits and, with apprentices taken on from the age of 14, would almost certainly be employees.
The photo would have to be pre 1954. Can you help with any more information?
UPDATE:
Ref.
83 AND STILL WORKING Standard Club's Groundsman,
Ref. 10 June 1937
"Mr Eggington carries out a full and varied daily programme of duties, and, working a full ten-hour day, claims that he feels as strong and active today as he ever did."
Coventry Evening Telegraph