Two metal signs (Standard Triumph and Stanpart) and a Triumph Herald Book are now available to purchase. All profits from the sales are given to the Standard Triumph Works Archive – this archive. By purchasing you are helping with the work of this archive – Thank you.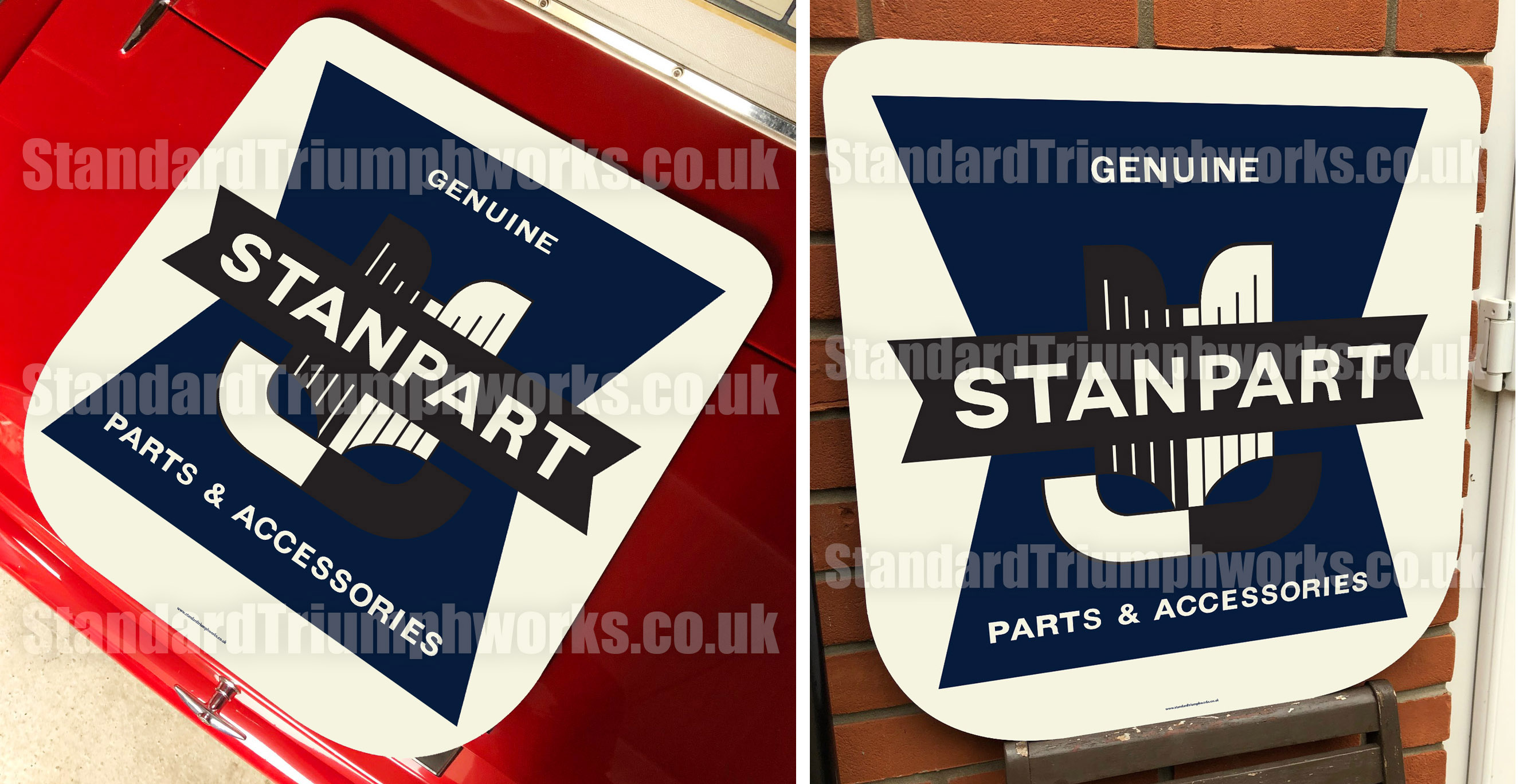 STANPART Sign
This shield has been professionally and painstakingly reproduced from an original STANPART sign. (Stanpart was the brand name for Standard Triumph genuine parts). It represents the very best, most accurate logo, we believe, anywhere and would look great in your home, workshop or garage. It is printed on aluminium and has a die-cut shield shape. It is approx 3mm thick with a polished aluminium reverse and a composite centre. It measures approx 2ft wide by 2.2ft high based on the size of an original Stanpart sign. It is waterproof and suitable for both indoor and outdoor.To show a sense of scale – these are big signs – the first photo is positioned on the bootlid of a Triumph Herald.
PRICE
Each sign is £100 plus £8.99 P&P contribution.*
A strict Limited Edition available. This sign is not available anywhere else.
100% of profits from sales are donated to the Standard Triumph Works Archive. PLEASE NOTE: UK Postage only at present for ALL METAL SIGNS. Full money back guarantee (less postage) if you are not 100% happy.**
To Purchase the STANPART Sign Click on the Paypal Link below:
THE STANDARD TRIUMPH SIGN and Triumph Herald Book can be purchased HERE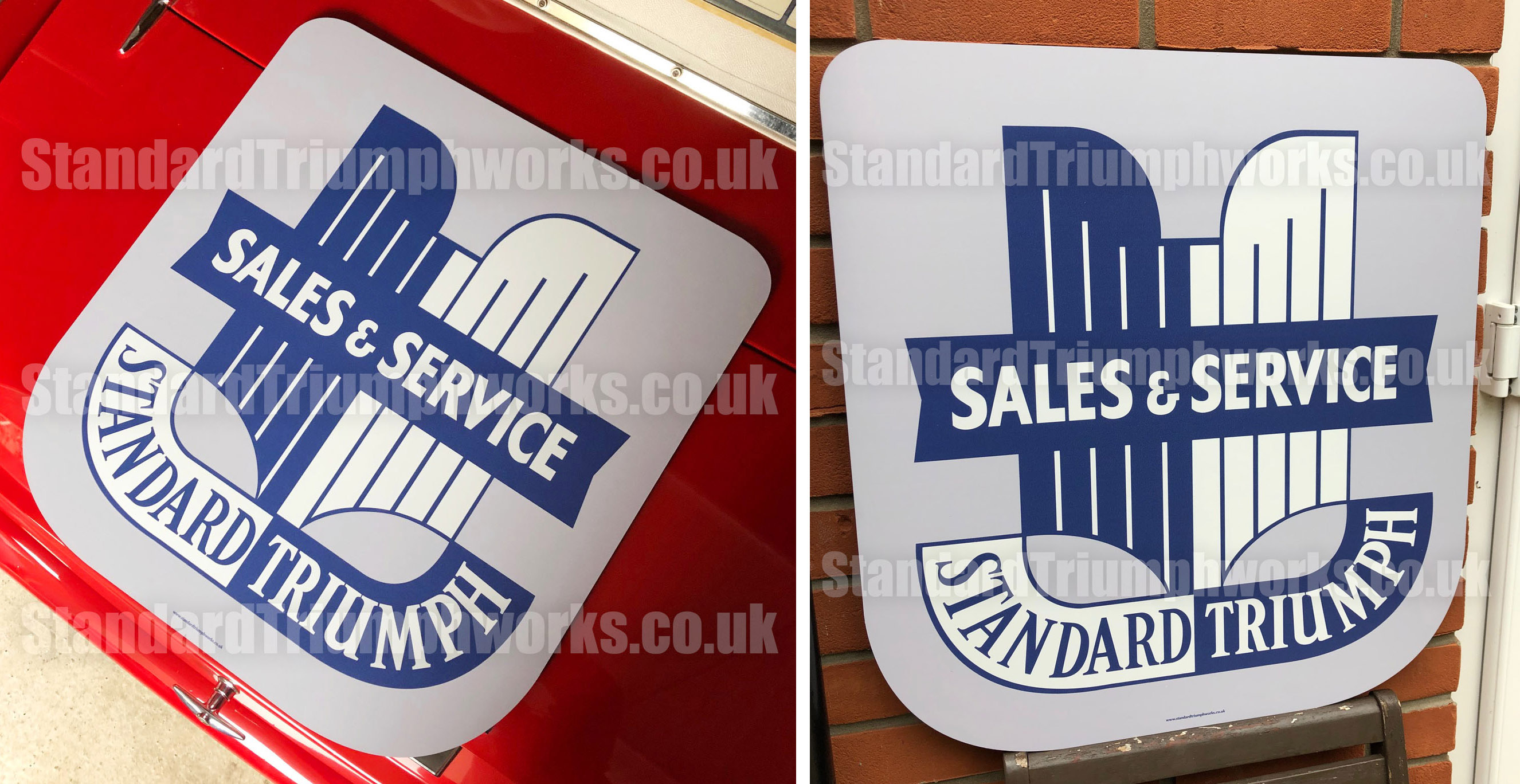 ***
ALL SALES PROFITS WILL SUPPORT THIS ARCHIVE
To support the online archive for Standard Triumph, we have added the website address small at the bottom of the shield (see HERE at foot of page). This ensures also the shield is confirmed as a high quality reproduction, maintaining the integrity of any original sign. All proceeds, from this sale, will go to the archive. The archive address features as a watermark on each photo which, of course, is not on the sign.