Firemen from over 50 brigades attended a winter training school to improve their skill in saving life and property.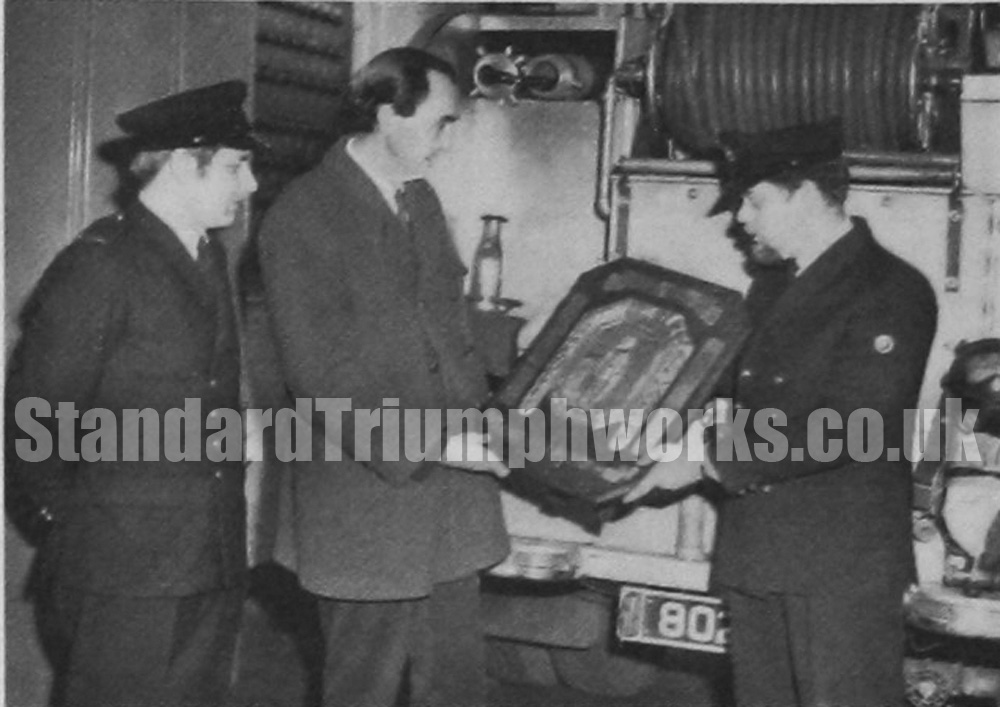 Two men attended from Triumph fire brigade at Coventry and both received an award after the examination. Fireman Steve Young came away with top marks in the breathing apparatus examination. Leading Fireman Keith Daffern was successful in obtaining a credit pass.
Only five credits were awarded out of 55 entrants. The B.M.C. breathing apparatus trophy is a large plaque with a fireman wearing breathing apparatus embossed in the centre. The trophy was presented to the winner by the Lord Mayor of Birmingham, Alderman F. T. D. Hall. Mr P. D. Lilly later made an award on behalf of the Company.
ARCHIVE:  March, 1973
UPDATE: Alison Young has been in touch with a better version of the photo above. Steve Young is Alison's Dad.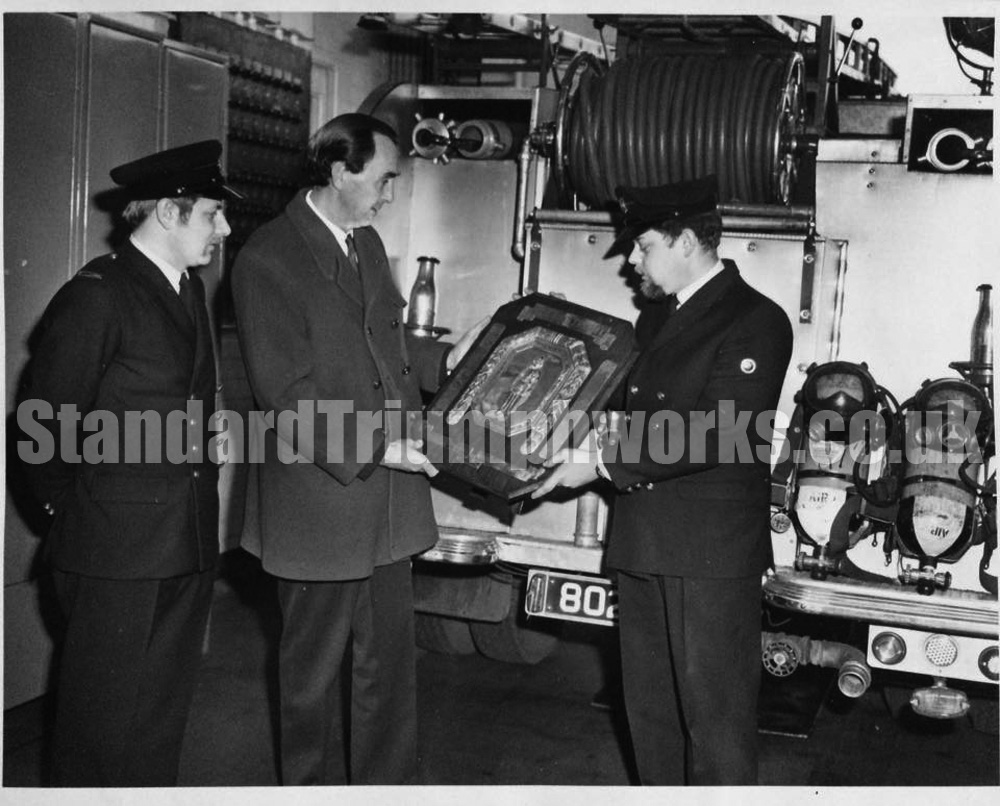 More details to follow…