On August 31st Mr. T. P. Postlethwaite, Service Education Executive, well known to numerous Distributors and Dealers for his long association with the Service School, retired at the age of 61 after many years' service with the Company.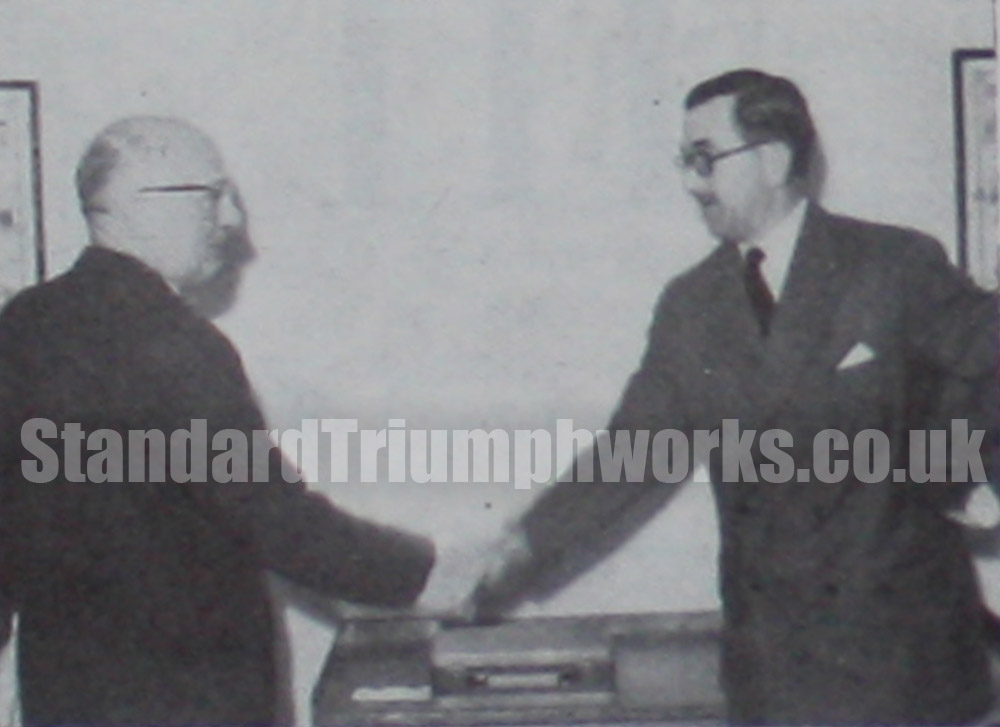 For the past few years he has been a very keen golfer and a member of the Finham Golf Club, and we understand that he intends to follow this hobby and occupy some of his leisure time as Golf Club Secretary.
His many friends and well-wishers in the Company gave him a portable radio set which was presented to him by Mr. J. B. Murrell, Divisional Service Manager, at Allesley.
Mr. H. H. Symons, former Home and Overseas Service Representative, has now assumed responsibility for Service Education.
ARCHIVE: August 31st, 1957