Mr. M. J. Tustin, Director and General Manager of The Standard Motor Co. Ltd., presents the Individual Billiards Trophy of the Coventry Works Sports Association to Mr. Joe Pitchford, an Inspector in No. 1 Machine Shop, Canley.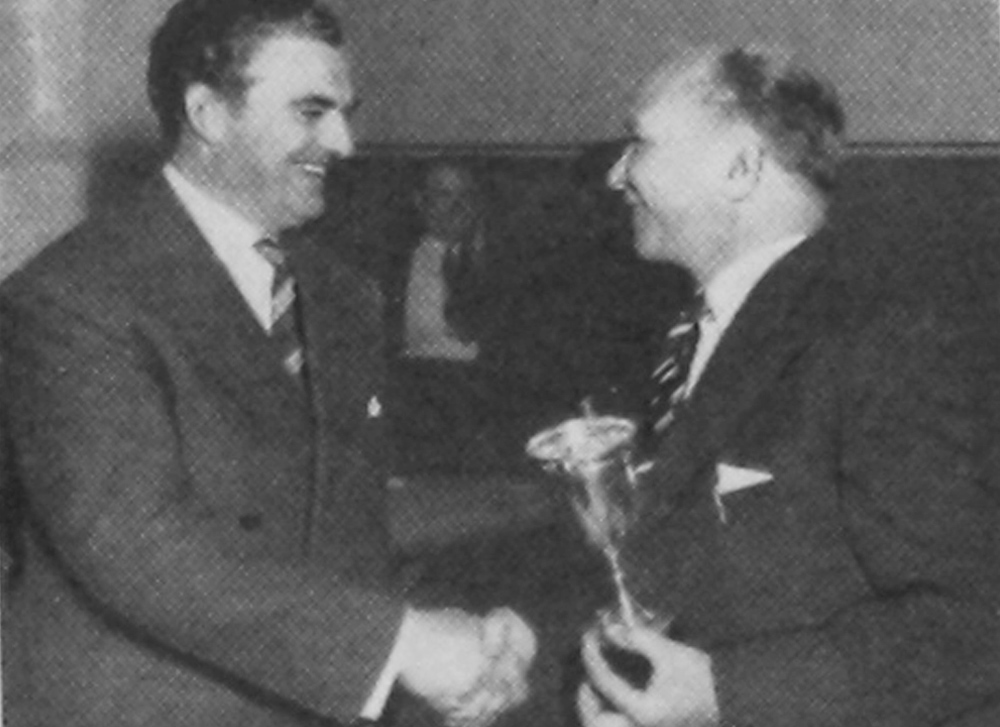 Joe, and the Standard billiards and snooker teams, really wiped out all opposition in the Association's championships, for in the five leagues they won one billiards and two snooker titles, and were runners-up in one billiards and one snooker league.
Joe further added to his laurels by winning the award for the highest break with a score of 121.
ARCHIVE: August, 1956