Further pictures have been sent through from Ted's grandaughter Louise.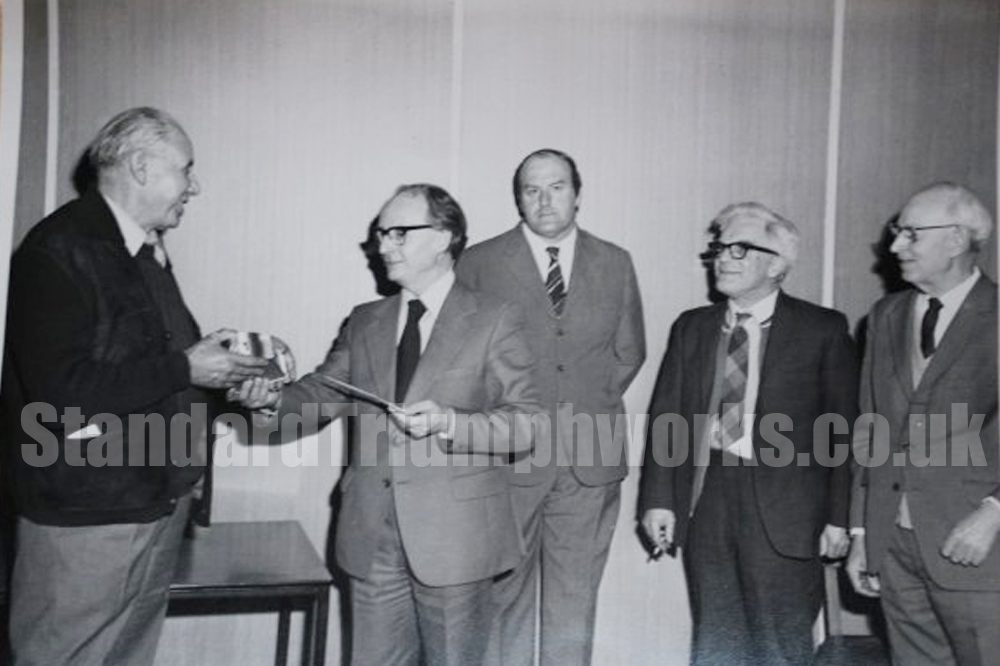 Ted at his retirement. With left to right John Lloyd, Tim Taylor (Sid Griffins charge hand), Harold Flanagan (always answered to Bud) (Graham Stanley's Charge hand) & Ernie Porter (Fred Colby's charge hand).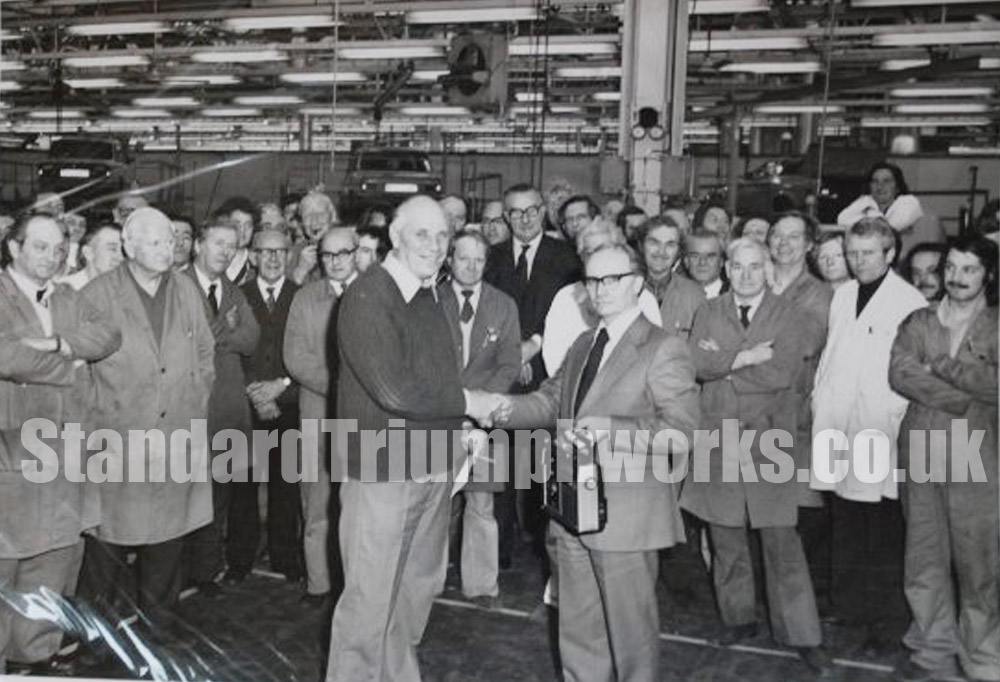 Here again is Ted with a presentation by JOhn Lloyd. Extreme left at front Frank Lovegrove, Jack ?? (Both fitters on Graham Stanley's Section), Eddie ?? convener, Nobby Clarke from Neville Key's procurement group.