The photograph of the last Triumph Herald off the production line has offered a new name…

Dave Holtom – himself a former apprentice at Standard Triumph recognised his Dad.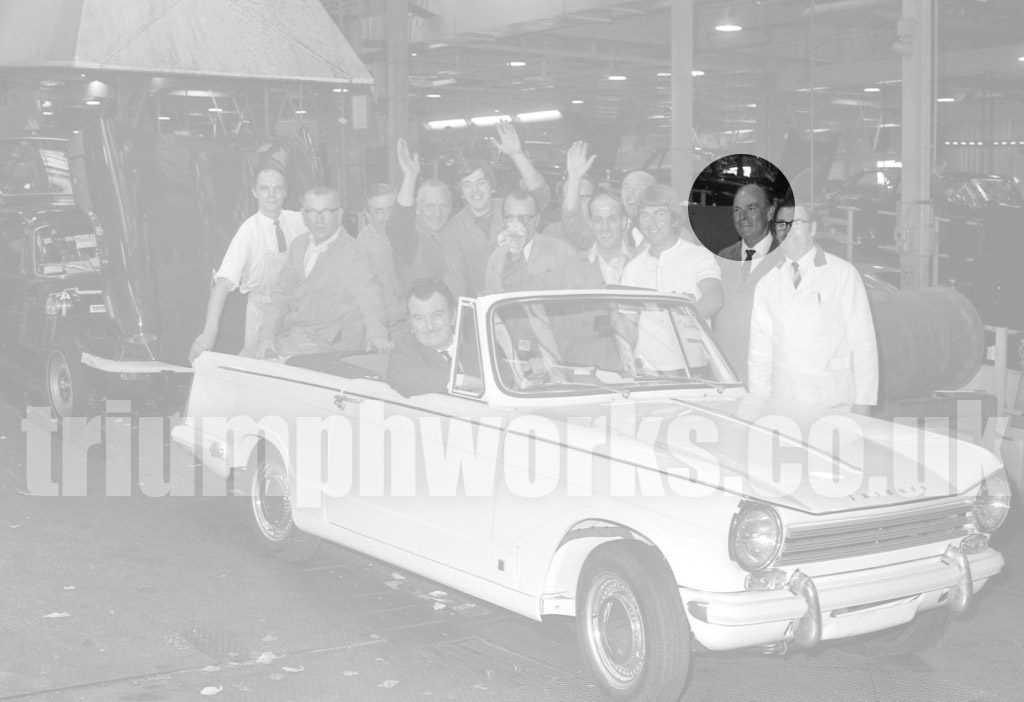 My dad's in that picture 2nd from right Alwyn Holtom. He was foreman on final finish. His brother Ray was forman paint shop. My brother Graham Holtom and I both did our apprenticeship there.