Photos of Thomas Joseph Mulrennan have been sent through to us by Michael Mulrennan.
"Here is the photo of my father, Thomas Joseph Mulrennan on his last day of work at the Standard Triumph before emigrating to Australia.  I believe the photo was taken in 1971. " ** (Update Below)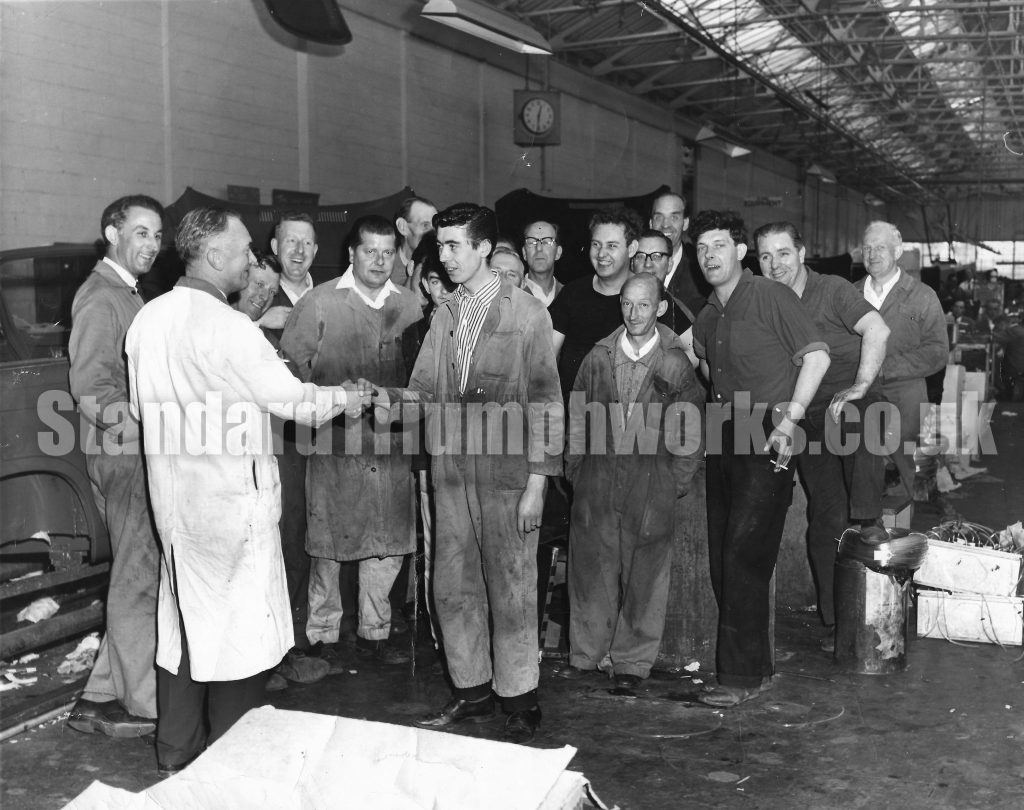 "On the back of the photo is the negative number 64357. I have included a scan of the back of the photo for reference.  Sadly my father passed away in 2013 so I can only go on my memory on what he told me."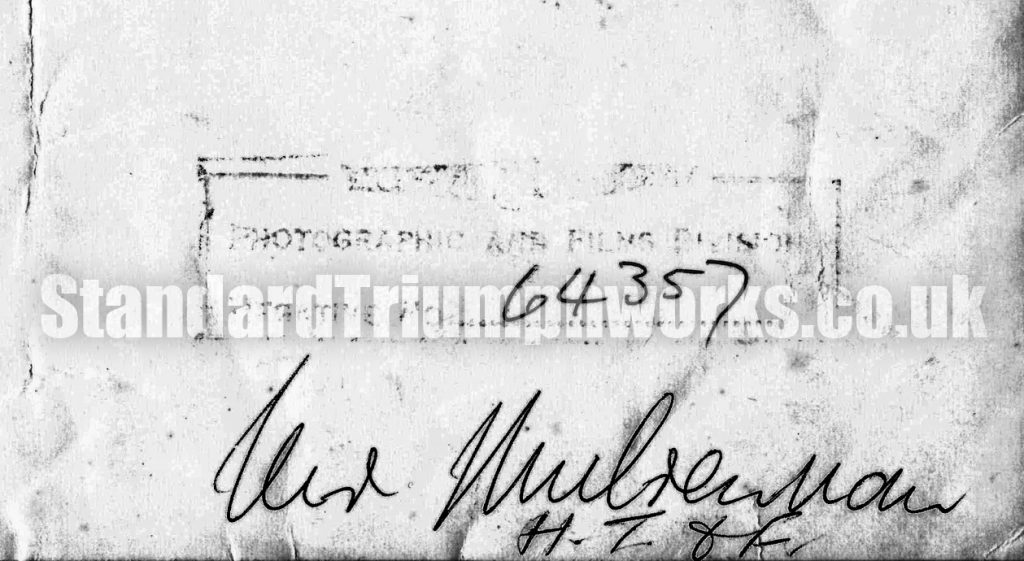 "The other photos I believe were taken at a leaving party in 1971 with some of the men from the Standard Triumph.  Hopefully others may recognise the people in the photos."(We'll add these to a separate post shortly – Editor)
Another great photo which, with a reference number on the back, indicates an official Standard Triumph photo – ie taken by the company photographer(s). Motor Heritage, at Gaydon, Warwickshire have the archive for Standard Triumph I wonder if this photo/reference is in this archive?
The photo shows Triumph Heralds partially built, which would have been late models as the last Triumph Herald rolled off the production line in 1971.
** Update. We have been looking closely at this photo and the others sent through. We now believe the photo is a lot earlier than 1971. Thomas was married in 1965 and a wedding ring can be seen. Thomas left the company in December 1971, so as the last Triumph Herald had rolled off the production line, this cannot be a leaving photograph. Thomas is listed as a Tester, on his passport of 1971 and the photo 'uniform' looks a little too grubby for a tester – so perhaps the occasion  was the promotion – from assembly/fitter to tester?