John Drakeford has been in touch with a couple of photographs from his days at the Standard Triumph Training School in Torrington Avenue in the late sixties.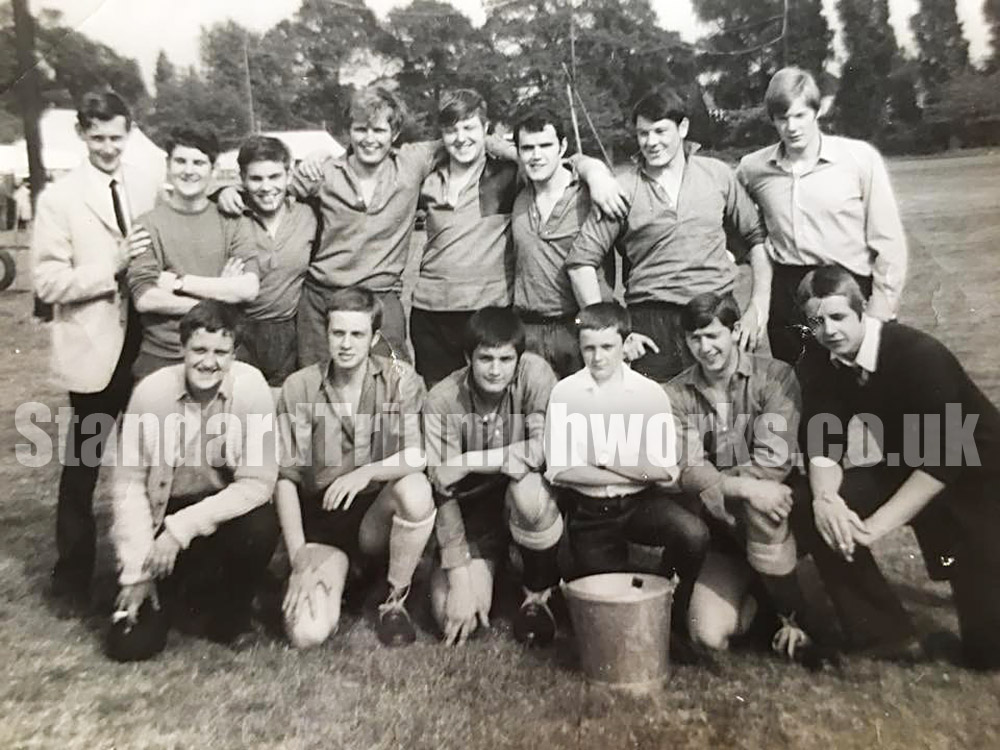 John is in this photo – bottom row third from the right – but can you help identify any of the others?
UPDATE:
Brian Cowles apprentice instructor – back row far left.
John Goodwin – back row far right.
Loz Jackson – front row third left.
Submitted by Ian Jones