The annual dinner/dance of the Triumph Camping and Caravan Club was held at the Berkeley Hotel, Coventry, last month.
The guest of honour was the club's chairman, Mr W. H. Davis, accompanied by his wife.
CLUBS HIGH STATUS
After dinner the president of the club, Mr. P. D. Lilly, welcomed the guests. He announced that due to its affiliation with the British Leyland Camping and Caravan Association, the Triumph Camping and Carman Club now enjoys the same status as the Caravan Club of Great Britain, as it holds exemption certificates granted by the Ministry of Environment. In conclusion he thanked the social secretary Mr. K. Witt for his efforts in organising the function.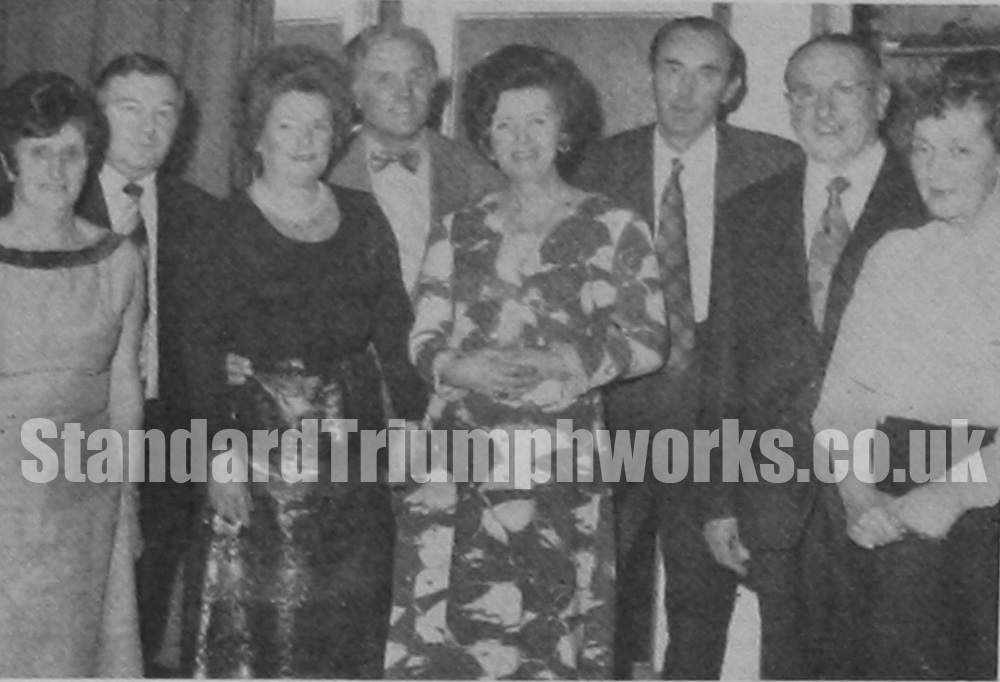 THANKS TO LADIES
Music for dancing was provided by the Barry Jons Five. During the interval Mr. Lilly presented Mrs. Davis with a bouquet of flowers. Mr. W. H. Davis presented Mrs. Lilly and Mrs. Speed with flowers on behalf of the committee and members. As is the custom, the wives of committee members were thanked for their hard work behind the scenes, and Mr. Davis presented the following ladies with boxes of chocolates:— Mrs. J. Jones, Mrs. T. Rose, Mrs. K. Grierson, Mrs. A. Cooling, Mrs. O. Holtom, Mrs. B. R. Witt, Mrs. P. Mumford, Mrs. E. Adkins, Mrs. A. Hartley, and Mrs. B. Seabourne.
The event was attended by the maximum of 270 people and an enjoyable evening concluded in the early hours.
ARCHIVE: February, 1973