Mr W Vincent in New Zealand, has identified that the Chauffeur in the picture below was his grandfather William Charles Vincent. The photos date from 1911.
Mr Vincent was employed by the Standard Motor Company so it would appear that as well as supplying all the cars for the Delhi Durbar, the Standard Motor Company also supplied the drivers. Following the visit, HM The King, presented Mr Vincent with a number of gifts including a ceremonial Kukri set carved to depict the King on the tiger shoot and a set of gold cufflinks from Garrards.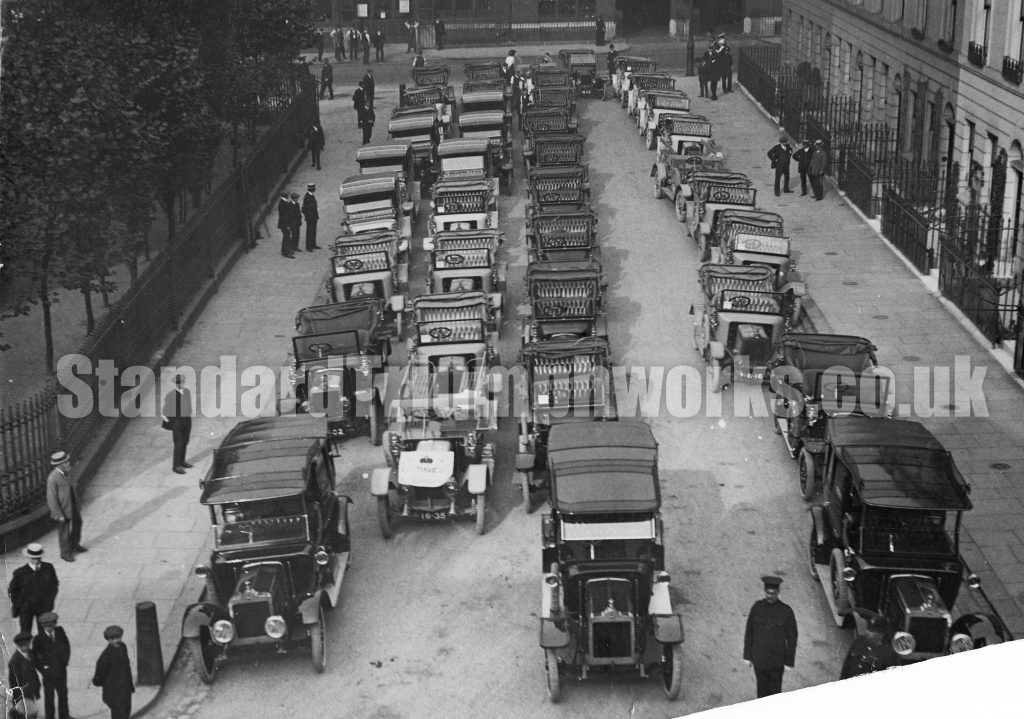 On the rear of the photograph (above) is the following statement:
The first sign of the near approach of the Durbah at Delhi is the completion and dispatch of the fleet of motor cars that have been specially built for the convenience of their Majesties the King  and Queen whilst they are at Durbah as the Emperor and Empress of India.
Messrs Friswells have just completed the order for the whole fleet, which may be detailed as follows. When their Majesties arrive at Bombay on the 2nd Dec. where they will be received by the governor of the Province two 20 Hp 6 Cylinder Standard cars for the use of their Majesties and ten for the the Royal visitors will be at command. Arriving at Delhi on the 7th Dec., another fleet of Standard cars, painted in royal blue with red lines and upholstered in blue leather with the Royal crown on the side panels will await the Royal visitors. Apart from this there is another fleet of Standard cars for the visitors of the Government of India. These are painted cream and upholstered in green leather. After the Durbah comes the Nepah Shooting Expedition taking place during the last days of December. For this purpose an entirely separate fleet has been built, comprising two 20HP Standard cars with luxurious landaulette bodies, two beautifully fitted double phaetons for the Royal visitors attending the shoot and several 20HP lorries to convey the beaters and the impediments of the shoot.They make a wonderful fleet of cars, are British made throughout being manufactured at the Coventry works of the Standard Motor Co. and Messrs. Friswells are to be congratulated upon having completed so large an order to time.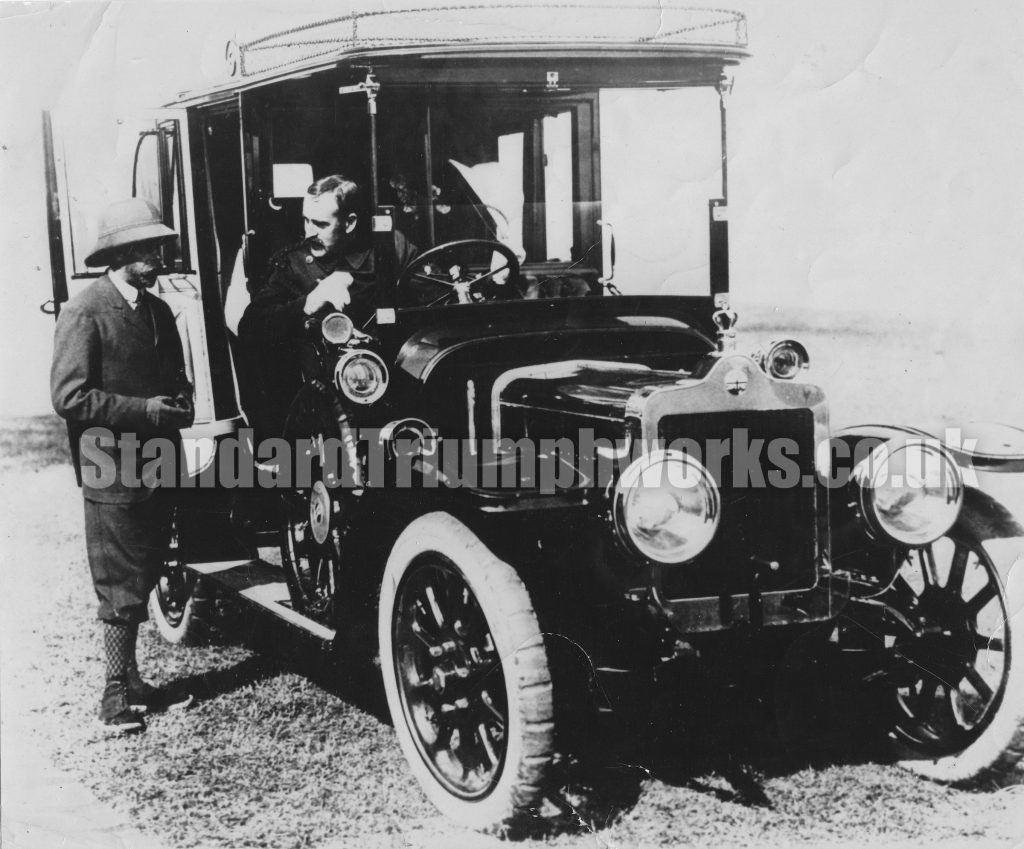 It is understood that Mr Vincent left the employment of The Standard Motor Company around 1914 and later ran the Three Horseshoes Public House at Bubbenhall.

Sir Charles Friswell became the sole distributor of Standard Cars in 1905 and became the first Chairman of The Standard Motor Company. In 1911 he was successful in persuading the Indian Government and The Vice Regal Department, to supply all the cars for the Delhi Durbar Celebrations to mark the coronation of King George V and Queen Mary as Emperor and Empress of India. In all 70 Standard Cars were sent, of six different types including 10 lorries for the carriage of beaters in the tiger hunting expeditions.