The picture attached is of four Allesley stalwarts retiring in October 1974.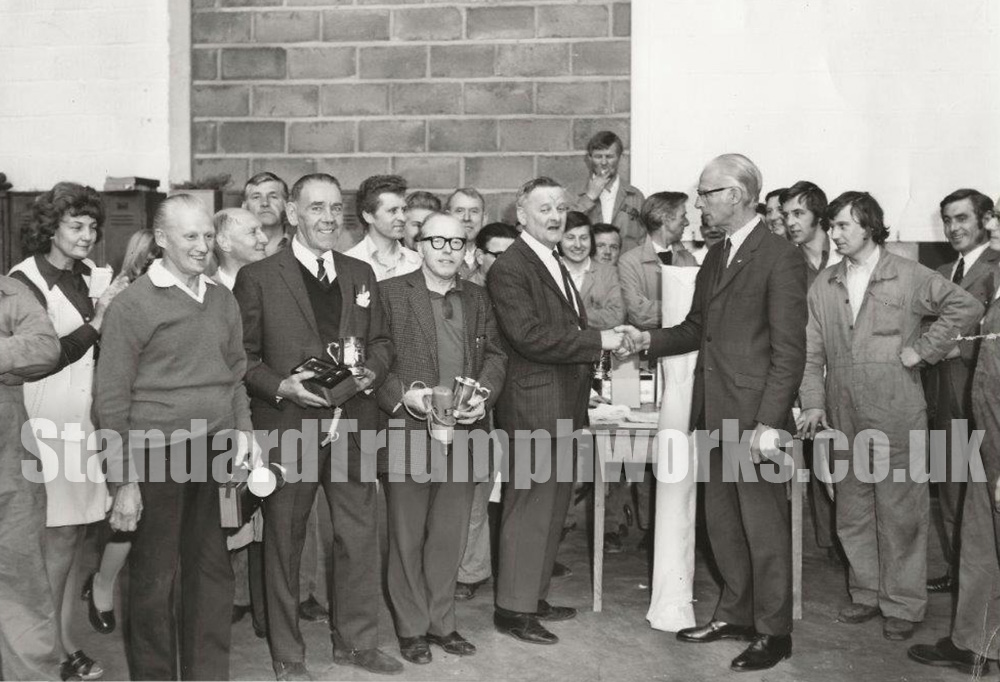 The front row is Ted Huffer he was a painter for 15 years in
the paint repair shop before retiring to Morecambe in Lancashire.
Jack Farndon maintenance , Ted Bird tinsmith and Chris Cooke paint supervisor.
Making the presentation is Jack Male superintendent of Allesley Service
Division.
On the back row are lady unknown, unknown , Colin Ritchie, John Harvey, Jim
Ferry, Tom Lynch, Alan Warwick, John Cheshire, Fred, Reg Arms, Bas Fife,
Dennis Skyrme, Roy Murray and Bev Muston.