When John William Dewis, better known as Bill to his friends in the Gearbox Shop at Fetch, retired on June 15, 1960 after 36 years service, Mr. A. Swindle, Works Director, spoke of the 'wonderful job' he had done for the company.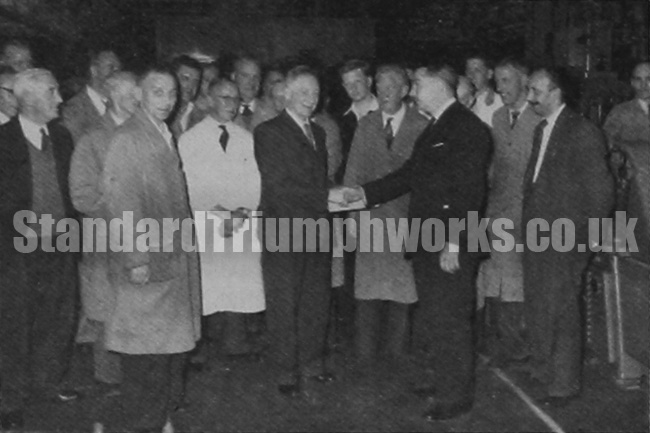 On behalf of the Superintendent, Foreman, chargehands and general grinding section in the Gearbox Shop, Mr Swindle presented Bill with a wallet containing money and a case holding shaving accessories.
An engraved gold wrist watch was handed to him by Mr. H (Tadge) Parsons, representing the spline grinding section in which Bill worked. It was at Cash's Lane in March, 1924, that Bill Dewis started work on external grinding. After working on gear, surface and camshaft grinding he operated the first splineshaft grinding machine introduced by the Company.
As the numbers of machines and operators increased splineshaft grinding became a section of its own and Bill was made chargehand — a position which he held for more than 30 years. He had planned to start his retirement by taking a long holiday touring, but this has had to be postponed because of the sudden illness of his wife. Bill's former colleagues wish her a speedy recovery
ARCHVE: July 1960