These photos are believed to have been taken towards the very end of the life of the Canley Standard Triumph plant.

With the lack of people perhaps the plant had already closed and these are three very poignant photographs?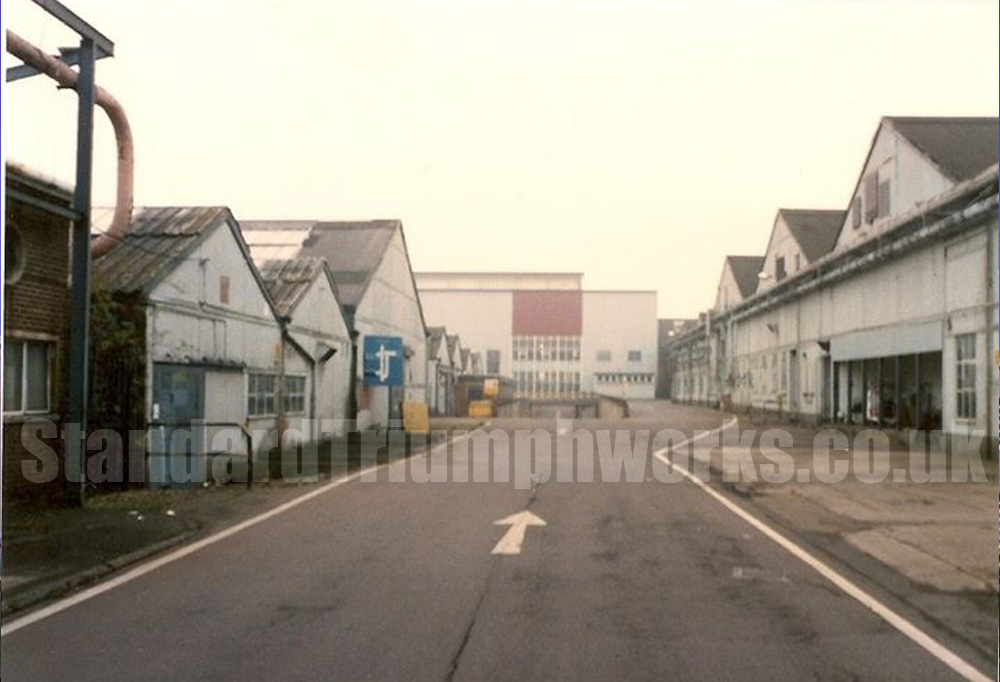 This first picture…
"The building on the left was the carpenters and maintenance shop where I worked , on the right is No2 Engine Shop and straight in front is the Rocket Range (The New Assembly Hall from 1961) and underneath that is the tyre store, that's brought back some memories." Barry Crowther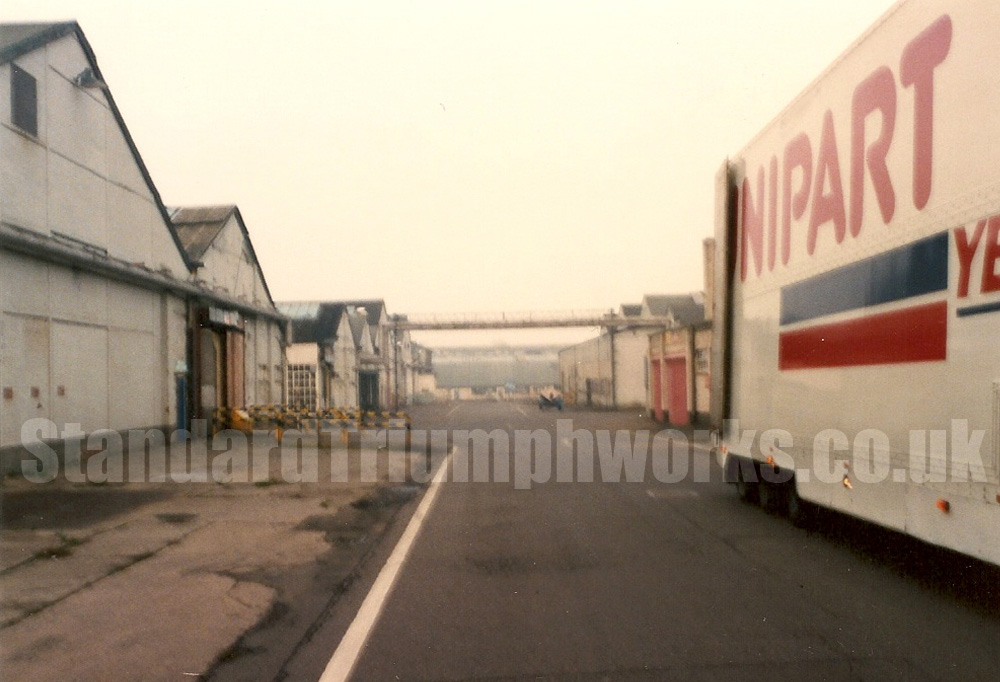 Does this picture have the photographer rotated 180 degrees from the one above? If you can locate this area we'd love to hear from you.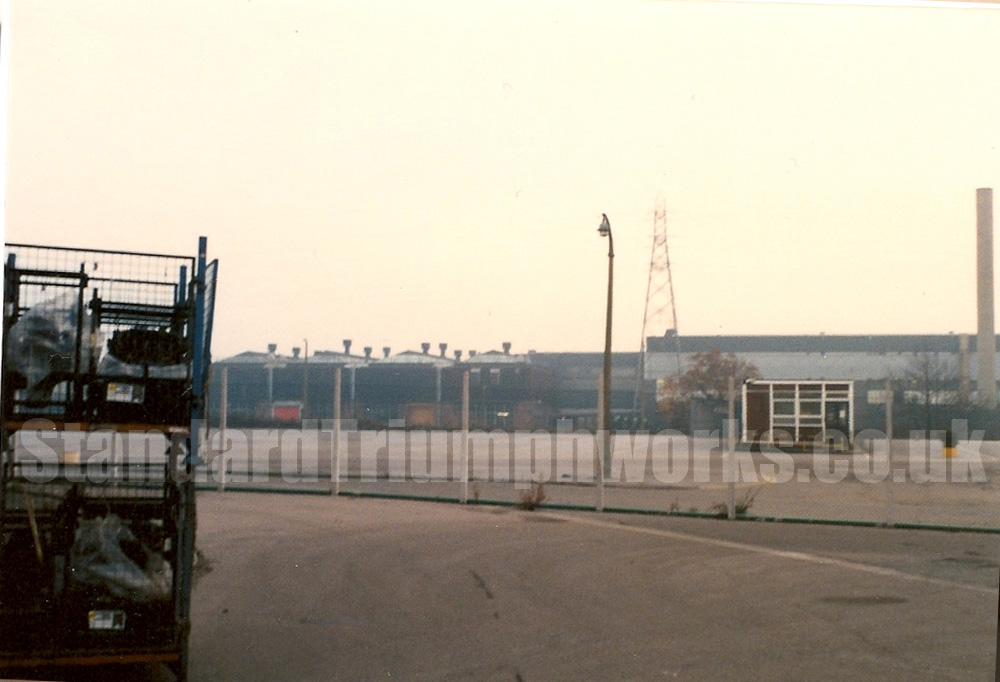 Let us know if you can locate this photo. What is the building to the right, which looks like it's in the middle of a car park?