MR D. R. PEARSON joined Standard Triumph in 1948 as an apprentice draughtsman at Coventry. After completing his apprenticeship Mr Pearson did two years national service in the Royal Air Force, and re-joined the Company afterwards in Aero Planning Department, at Coventry.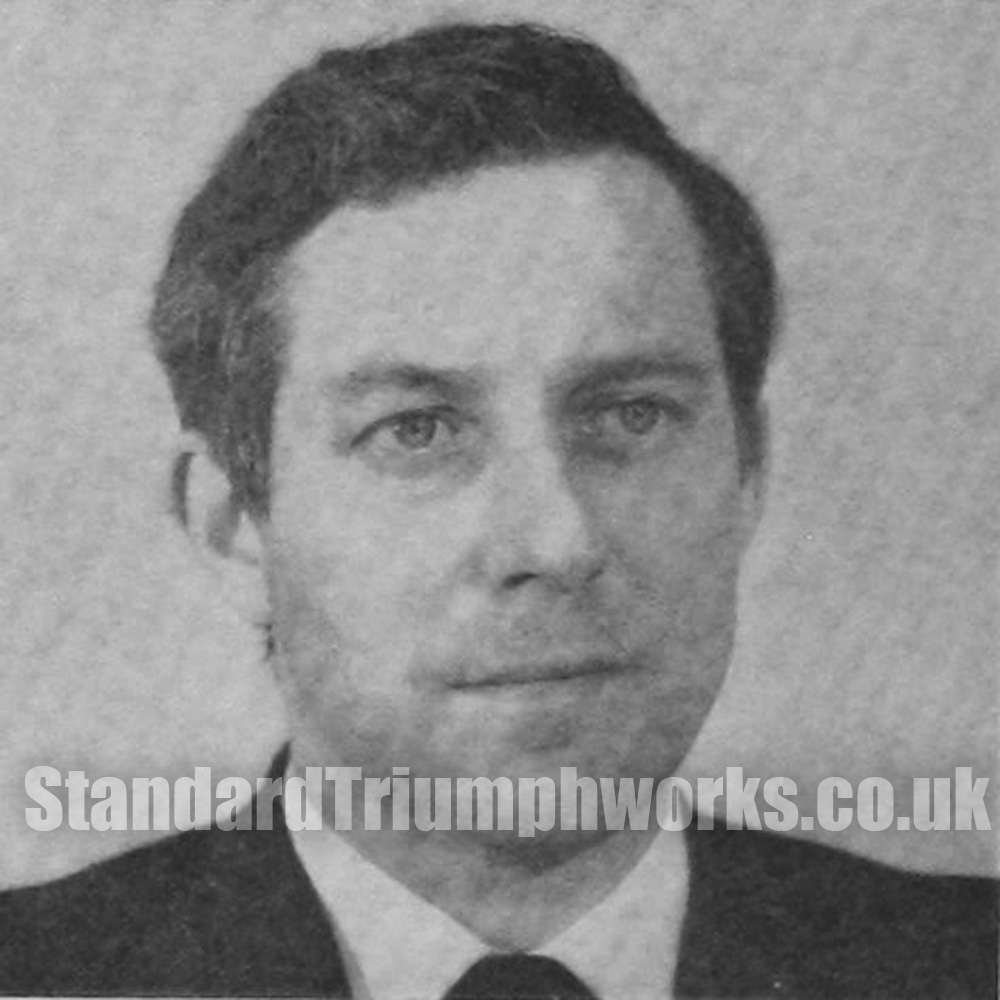 DEVELOPMENT WORK
At this time he was greatly involved with development work in the New Assembly Hall, and by 1960 he was appointed Facilities Engineer for the Assembly Division at Canley.
Later, when he moved back to Planning Department, he spent a period leading the Assembly Planning Section, involved In the development of our Liverpool plants. In 1968, he transferred back to production as Assistant Manager in the Assembly Division at Coventry and later became Works Manager at No. 2 Plant, Speke Hall Road, Liverpool. He began production of the Toledo almost immediately. His present appointment as General Works Manager at Forward Radiator came in January 1972.
ARCHIVE: November 1972
UPDATE: Dennis Pearson was in the Planning Department when I was an apprentice. I think he went to Liverpool. David Mileham
We didn't know Pearsons first name – so that has been updated here and in the name directory – ED