Born 3rd July 1898, died 13th January 1988. Works rally driver, Experimental Manager 1934-1939, and General Manager 1940 under Thos Ward's ownership. Responsible for the Triumph Southern Cross and straight-eight Triumph Dolomite. Famed "Healey" car marque. Joined Triumph in 1933.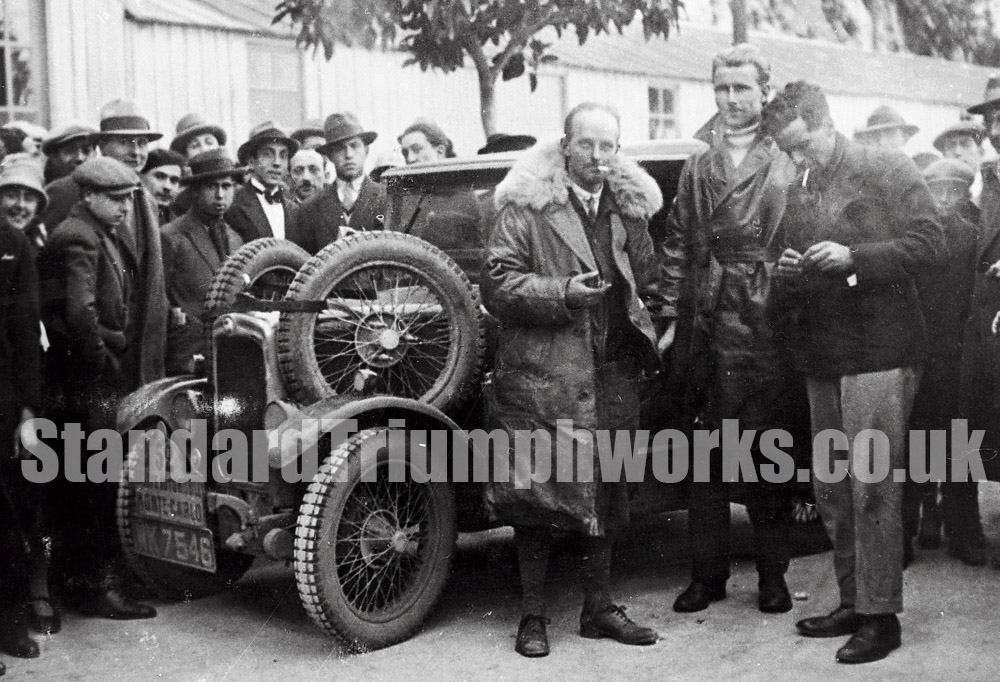 Born in Perranporth, Cornwall, elder son of Frederick (John Frederick) and Emma Healey (née Mitchell) who at that time ran a general store there, Donald Healey became interested in all things mechanical at an early age, most particularly aircraft. He studied engineering while at Newquay College. When he left his father bought him an expensive apprenticeship with Sopwith Aviation Company in Kingston upon Thames, Surrey and he joined Sopwith in 1914 continuing his engineering studies at Kingston Technical College.

Sopwith had sheds at the nearby Brooklands aerodrome and racing circuit. Barely 16 when WW1 started, he volunteered in 1916 (before the end of his apprenticeship for the Royal Flying Corps (RFC) and earned his "wings" as a pilot. He went on night bombing raids and served on anti-Zeppelin patrols and also as a flying instructor. Shot down by British anti-aircraft fire on one of the first night bomber missions of the war, after a further series of crashes he was invalided out of the RFC in November 1917 and spent the rest of the war checking aircraft components for the Air Ministry. After the Armistice he returned to Cornwall, took a correspondence course in automobile engineering and opened the first garage in Perranporth in 1920.
Healey found rally driving and motor racing more interesting than his garage and its car hire business and used the garage to prepare cars for competition. He first entered the Monte Carlo Rally in 1929 driving a Triumph 7.

Now in demand as a competition driver he sold the garage business, moved to the Midlands to work for Riley but soon moved to the Triumph Motor Company as experimental manager. The next year he was made technical director and responsible for the design of all Triumph cars.

Triumph worked on developing a truly competitive sports cars and at one stage took an Alfa Romeo apart to see why it was a successful design. Healey also went to Milan to meet Alfa Romeo's chief engineer (who was pleased that his design was inspiring another car). After testing at the Brooklands race course the Triumph Dolomite was unveiled to the press at the 1934 Motor Show.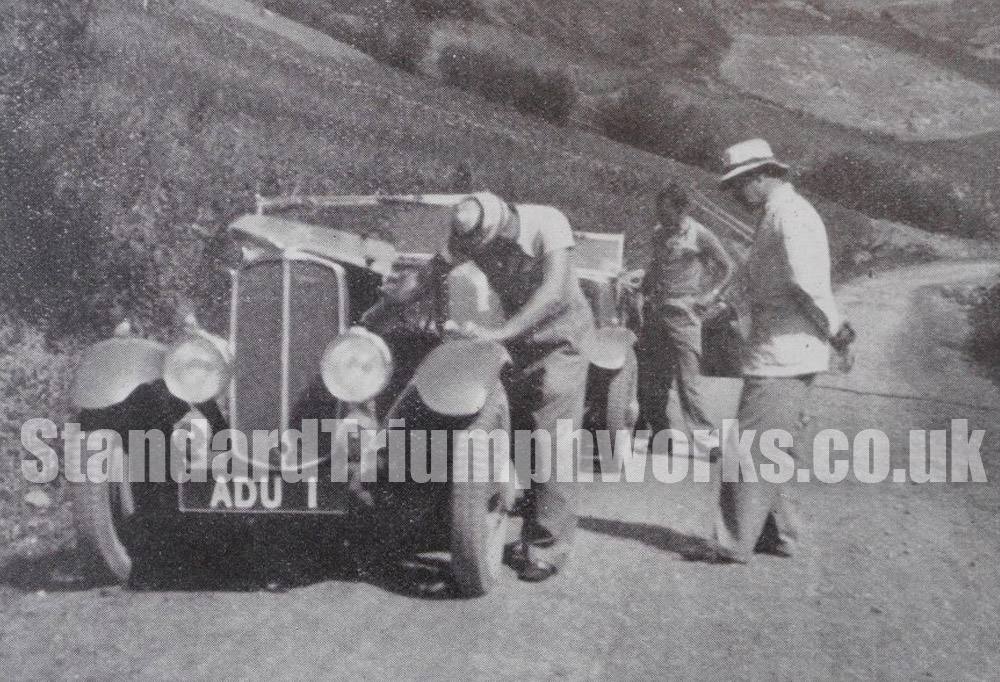 Healey drove the prototype in the 1935 Monte Carlo rally, but did not complete the event as the car was hit by train at a level crossing during the night. A Dolomite finished eighth in the 1936 Monte Carlo rally (the best British performance). Despite this the car was discontinued as Triumph was not doing well and the Dolomite was a high-end, costly car.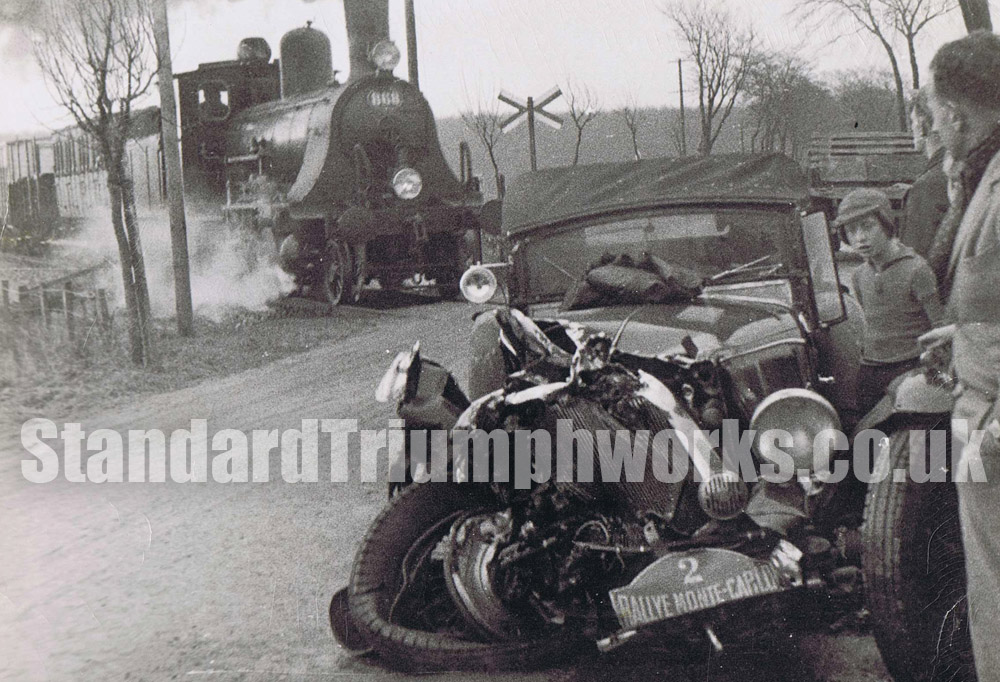 Healey was Technical Director for Triumph from 1934 to 1939 and was responsible for designing all the company's cars. He created the Triumph Southern Cross and then the Triumph Dolomite 8 straight-eight sports car in 1935 following his class win, and 3rd overall, in the 1934 Monte Carlo Rally in a Triumph Gloria of his own design. However the company went into liquidation because of its financial problems. The company was sold by the receiver to Thomas Ward of Sheffield, who appointed Healey as General Manager.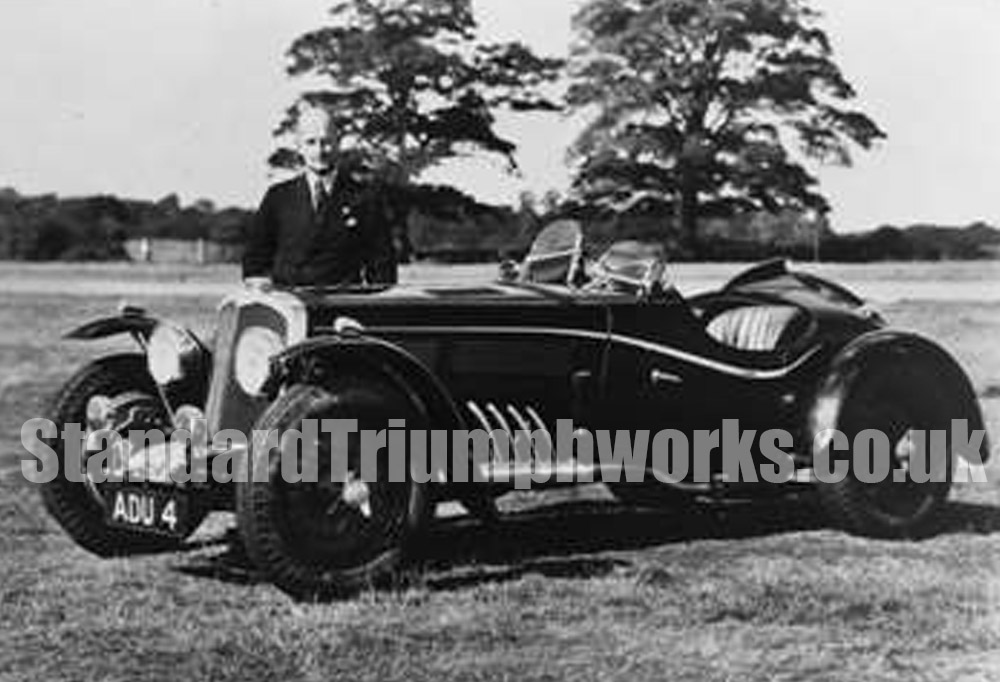 In 1945 he formed with Sampietro and Ben Bowden the Donald Healey Motor Company Ltd basing its business in an old RAF hangar at Warwick. Their first cars were expensive high quality cars.