Doris Mathias, a typist in several departments at Coventry for over 22 years, retired early to become a full-time housewife.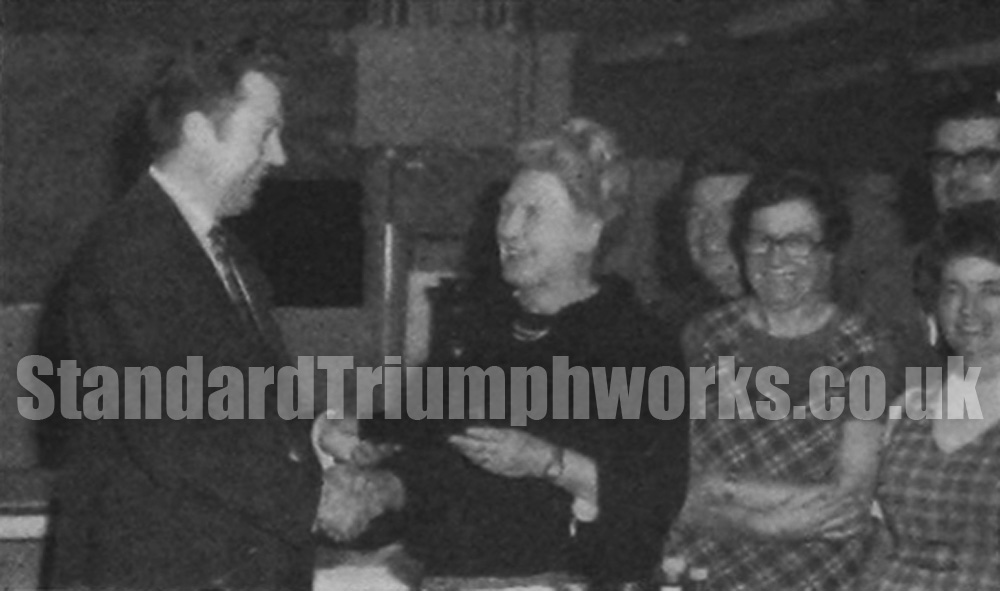 Doris started in Tool Stores, Fletch. under the late Tommy Fay, then moved to Banner Lane under Mr Knibbs. Eventually she was in Material Control at Canley, from where she retired.
Mr J. Howard, Programme Control executive, presented 3 gold wristlet watch, Kenwood mixer, etc. from her many friends.
ARCHIVE: February 1973