Horace Case (65), a fitter in Herald Trim & Finish, Canley, retired after 27 years' service.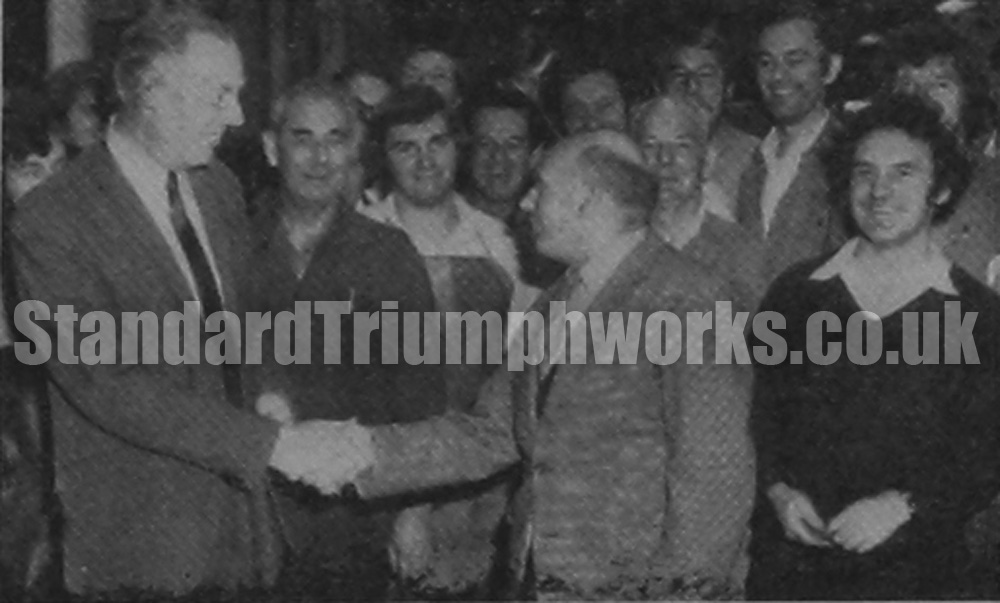 Horace first started with the Company in 1930, but left after a few years and was on aircraft work at Baginton during the last war.
He rejoined in January 1949, in No. 15 Shop, assembling Vanguards and Standard 8's. From Horace's workmates Mr T. Mallier presented a retirement sum of money. Mr & Mrs Case will still live at 28 Stevenson Road, Radford. Horace is interested in motoring and Coventry Rugby club.
ARCHIVE: January, 1973