Apologies for the break in updates – moving house and the archive was (largely still is!!) packed away. Here is a teaser of what's to come with a new period photograph from the Standard Motor Co Drawing Office.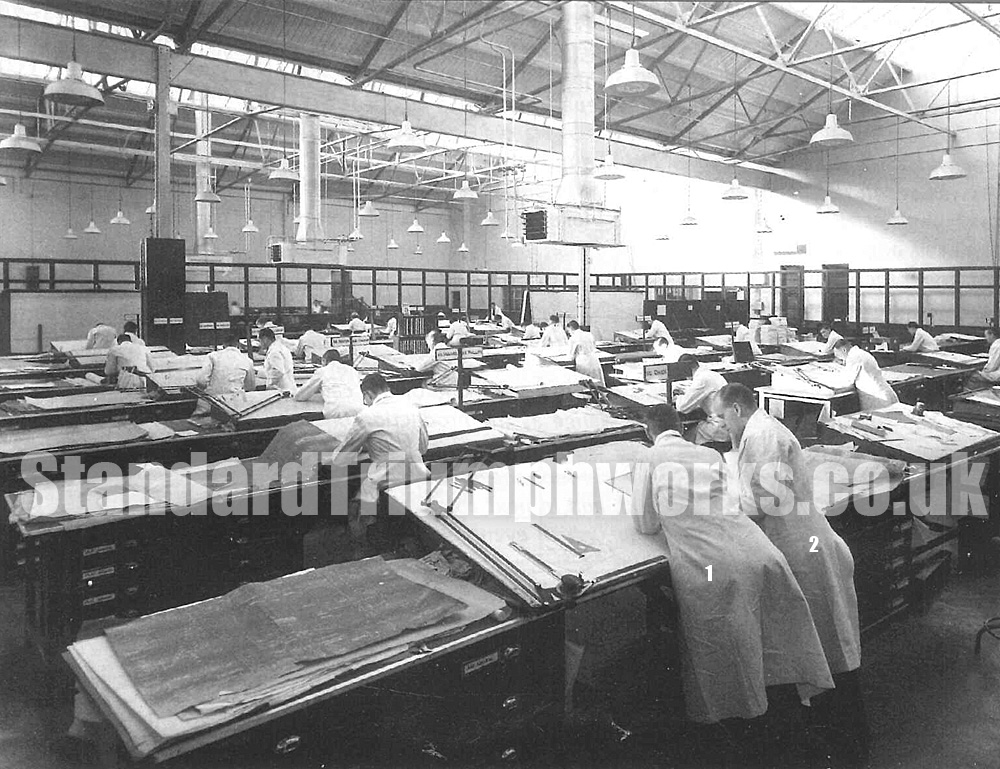 Dated immediately pre-war this was possibly taken as the new Drawing Office was built in 1936. We can also identify a couple of the people shown in the photo – so we'll update this article and add the names to the database accordingly.
Whilst 'Offline' a number of interesting submissions were made, photos and details sent through so we'll collate and add them to the site in due course. As ever, we'd love to hear more and encourage you to send in any snippet of info, memory or recollection you have from Standard Triumph.
Thank you for your continued support.