Born in South Wales in 1923, John started work at Armstrong Whitworth Aircraft, Coventry, in 1938.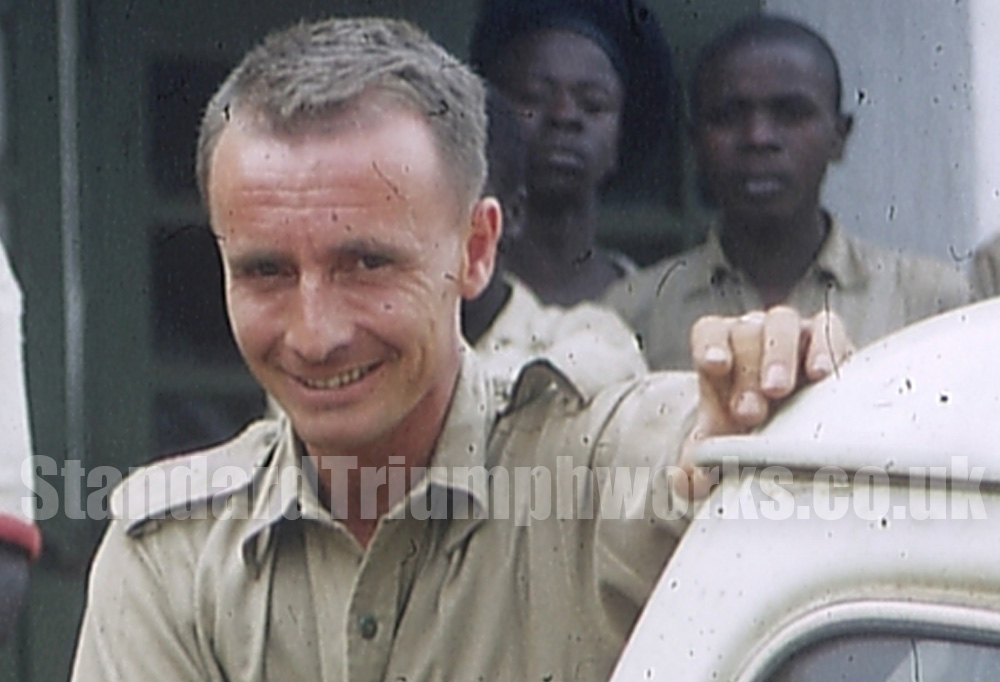 In 1941, with the Second World War, John was called up for his National Service at 18 years of age. He joined the Royal Navy and served on destroyer HMS Grenville, attaining the rank of Chief Petty Officer First Class.
The U-class destroyer HMS Grenville was launched on 12 October 1942 following the British Army's emergency weapons program.
After its sea trials, it is deployed northwest of the Spanish coast to cover demining operations carried out by the 5th Canadian support group. Subsequently, it carried out multiple actions to block French ports (Operation Tunnel) before being hit and slightly damaged in October 1943 during an engagement with an enemy destroyer. In November of the same year, the Grenville is engaged in the Mediterranean Sea in the 24th fleet of destroyers and participates in the amphibious operations before Anzio.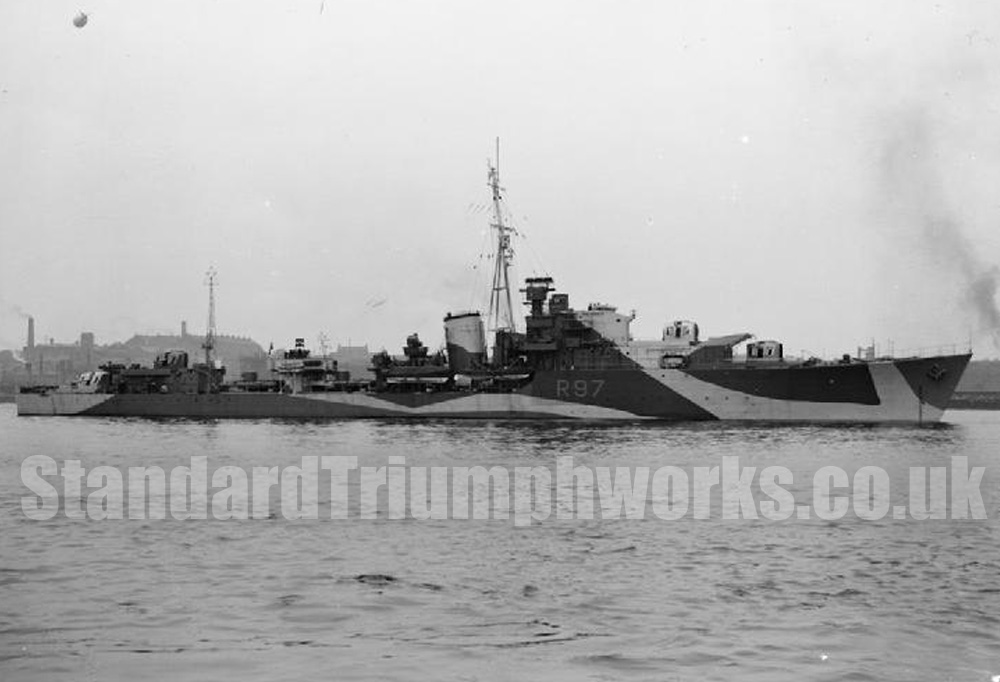 In May 1944 it returned to the English Channel to integrate Bombarding Force K, which was under the responsibility of Task Force G as part of Operation Neptune. On the night of June 5-6, 1944, it crossed the Channel in the direction of Gold Beach and provided fire support throughout D-Day for the benefit of the English land forces.
In January 1945, it was posted to the 26th fleet of destroyers operating in the Pacific. In particular, it is involved in the bombing of Japanese-controlled islands such as Sumatra and Okinawa.
During his war service John was presented with the Oak Leaf award for bravery. In 1946, with the war concluded, John joined the Standard Motor Company as rig test technician in the test section of the experimental department at Banner Lane. Thereafter his career escalated and by the late fifties he was Manager of the Experimental Department. John became Director, Chief Engineer of Triumph from 1966 to 1974 when he became Engineering Director of Rover Triumph for a year and subsequently Engineering Director of British Leyland Cars. In 1976, the Leyland group was split up once more and he became Engineering Director of Rover Triumph until he retired in 1980.
If you have any memories of John, please get in touch. We'd like to feature John's Standard Triumph career is more detail in a later article.
Standard Triumph Works Archive
Update.
John's brother Len was a foreman in engine assembly No 2 shop in the 1960s. He was responsible for No 5 line where the slant 4 and V8 engines were built. David Mileham