The Banner Lane plant of The Standard Motor Co. Ltd., has just completed the 50,000th  Ferguson tractor.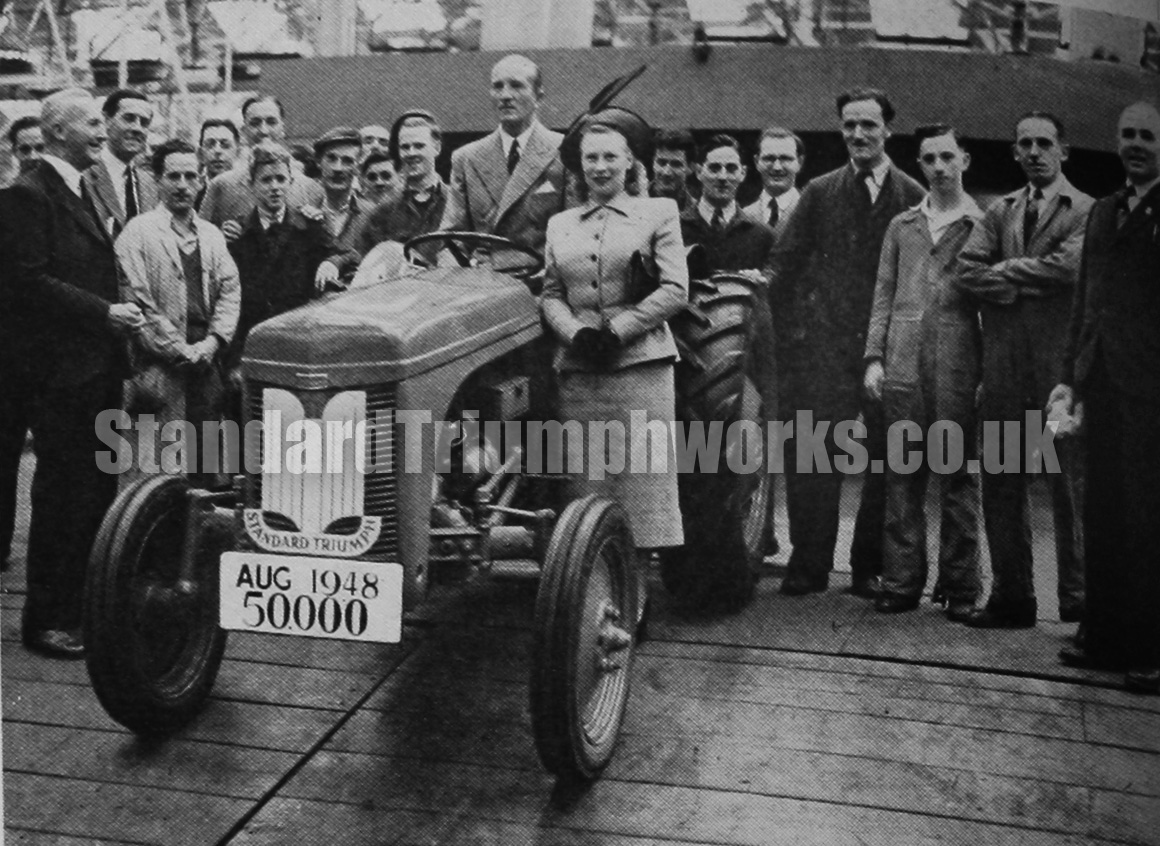 The last 10,000 of these tractors have been produced in forty-four working days. In the picture, Sir John Black, Deputy Chairman and Managing Director of the Company, is seen seated on the tractor. Lady Black, who is standing alongside, is very interested in the tractor production, as Sir John, an extensive landowner, has mechanised all his farms with Ferguson tractors.
Mr. A. S. Dick, Assistant Managing Director (seen third left – ED)  and Mr. E. G. Grinham, Technical Director of the Company (seen second left, foreground – ED), were also present when Sir John drove the tractor to the despatch bay. Latest figures show that over seventy-two per cent of tractors manufactured for Harry Ferguson Limited by The Standard Motor Company Limited, are being sent abroad.
 ARCHIVE: September, 1948