A super photo of the Standard Triumph Field Service Engineers Circa 1961/2 – complete with names too.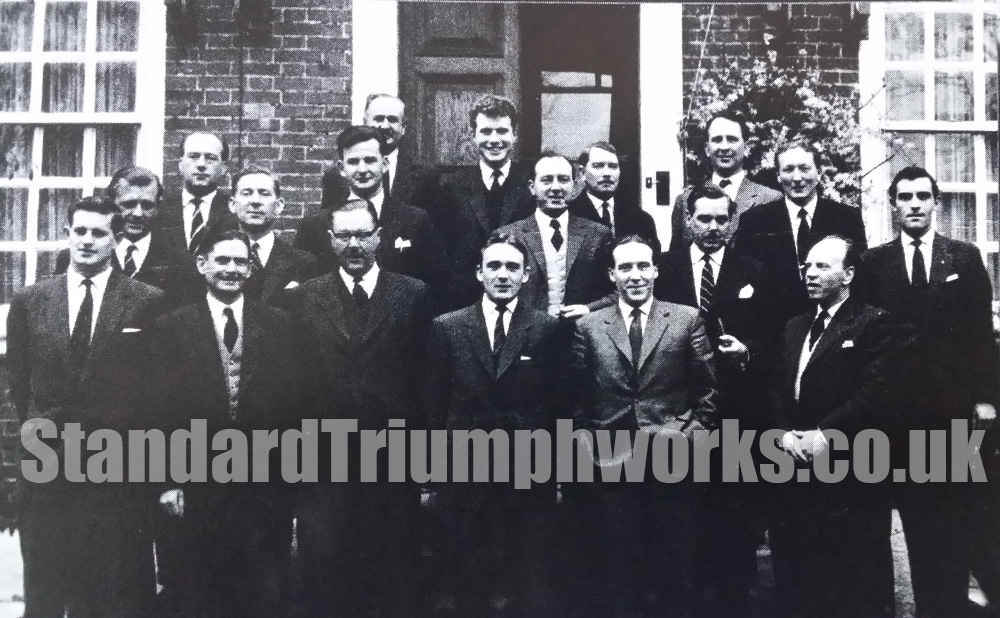 Front Row L to R: Bill Siddle, Hughie Symons (Supervisor), John Dawe, Ray Hay, Ben Warwick*, Pat Potter.
Second Row L to R: Ray Jackson, Lester Stevens, Eric Williams, Norman Hughes, Henry Julian, Ken Steeley.
Back Row L to R: Ray Feltham, Unknown, Alan Holmes, Phil Dunne, Bill Horner, Ken Thomas.
*Ben Warwick transferred from being foreman of Ken Richardson's Competition Department after the 1961 Le Mans race to avoid European travel due to his wife becoming ill.