Harry Smith (70) worked on inspection at Triumph's Radford plant and retired after 22 years' service.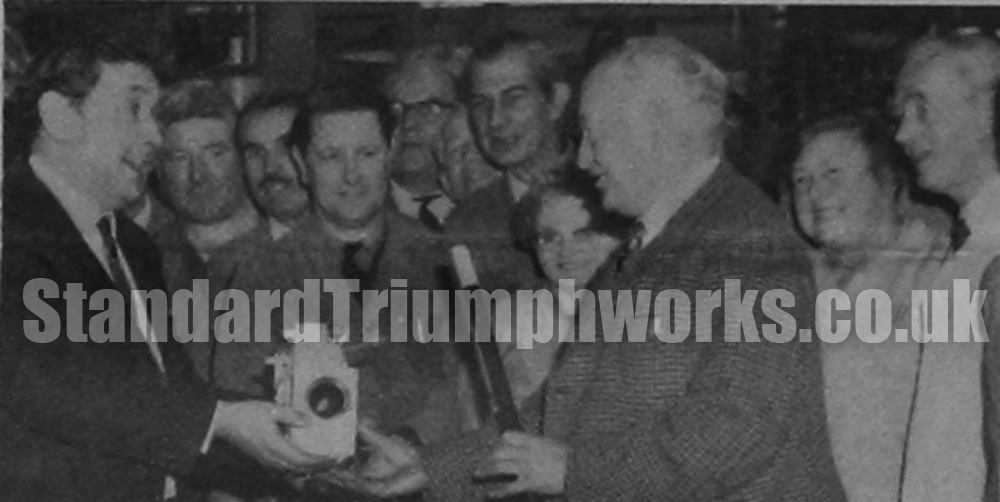 Harry started with the Company at Canley in 1948, where he worked in various shops, before moving to Radford.
INSPECTION'S GIFT
On behalf of Harry's workmates. Mr F. Davis, Deputy Chief Inspector, Radford, presented a gift of a film projector and wished him a happy retirement. Mr and Mrs Smith will still live at Wyken, Coventry. They have a married daughter and a grandchild. Harry is a member of the Magic Circle, and hopes to start doing shows at children's parties.
ARCHIVE: April, 1973