Thanks to Martin Murphy for this photograph of the Final Finish Football team.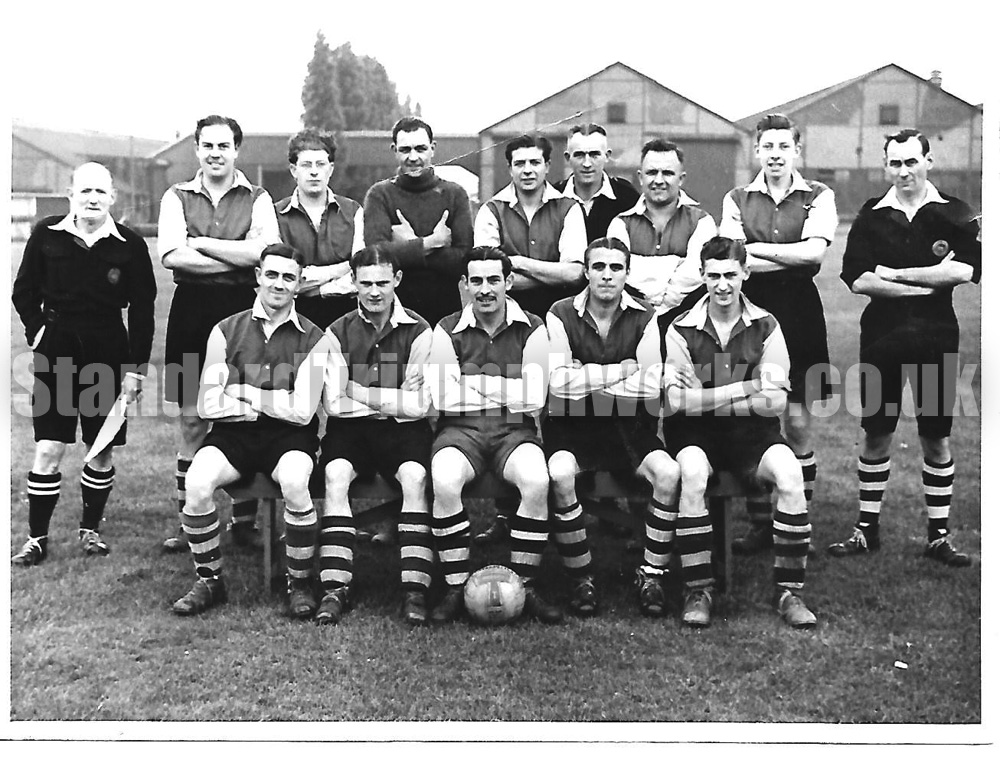 We have a couple of names, which (probably) exclude the names of the officials.
Back Row left to right
(Unknown Official) Gardner, Hinchliffe, Parr, Grimwood, (Unknown Official), Heasman, Martin Murphy (my dad), (Unknown Official)
Front Row left to right
Loughron, Gill, Gane, Bunt, Weatherly
If you can help with any names – including first names, or even a suggested date, please get in touch.