Warwickshire cricketer Jim Stewart and his bride Frances Flynn pass under a guard of honour after their wedding at St Michael's Church in Coventry, 8th November 1960.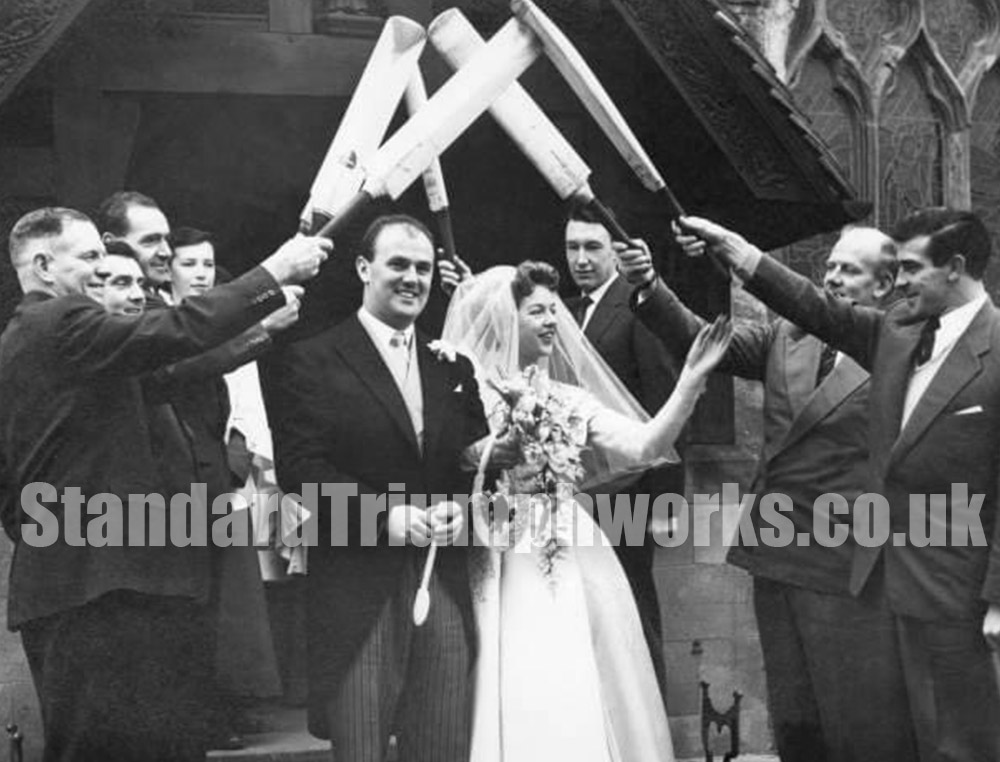 Frances was secretary to the Home Sales boss (likely to be Lyndon Mills – ED).
The guard of honour includes Warwickshire teammates Tom Dollery (far left), Bert Wolton (2nd left), Alan Townsend (3rd left) and Tom Cartwright (3rd right), and Tony Lock (Surrey and England. 2nd right) and Fred Trueman (Yorkshire and England, far right).