Anyone remember attending the Christmas parties?  This one was 1961 at Western Avenue, London I think.  I'm the little chap wearing a hat at the back (top left of the pic) with the man leaning over me, I was 6 and my brother Phillip on my right was 10.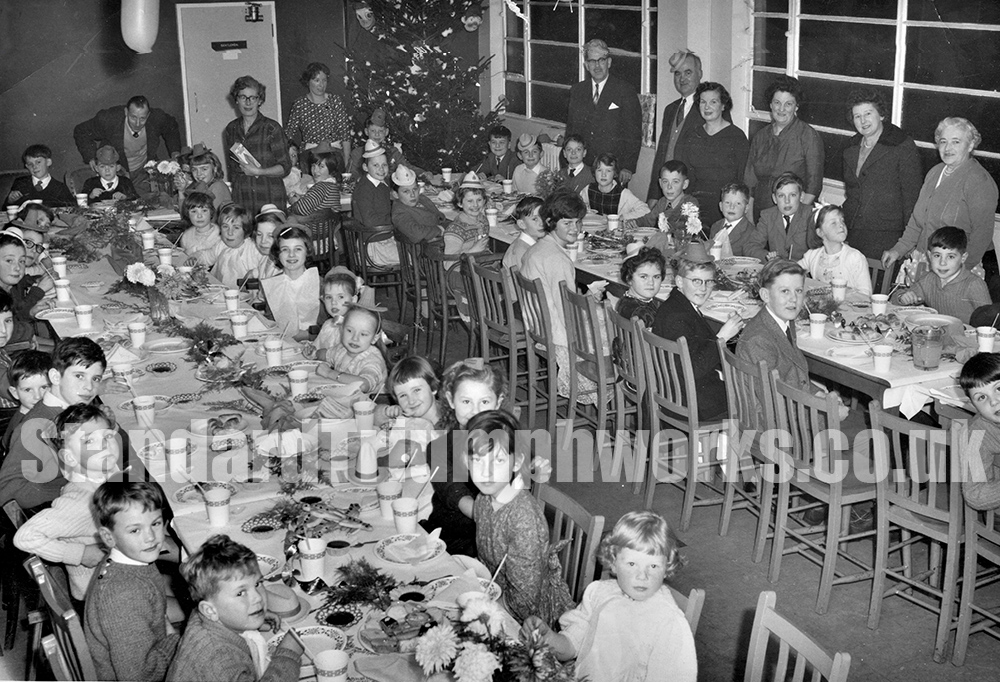 My parents (John 'Terry' Murray and Winifred 'Win' Tite) worked at the London depot, my dad before and after WW2.  Mother worked on the switchboard when she started, aged about 16 in 1941 and remembers the ARP warden shouting at her to sound the air-raid warning when the red bulb started flashing!  She became a shorthand typist and secretary to someone called Mr Aud (Ord?).  Also attached is her certificate of merit from 1944, the letter says she was awarded £10, however, after tax she got £5 10s!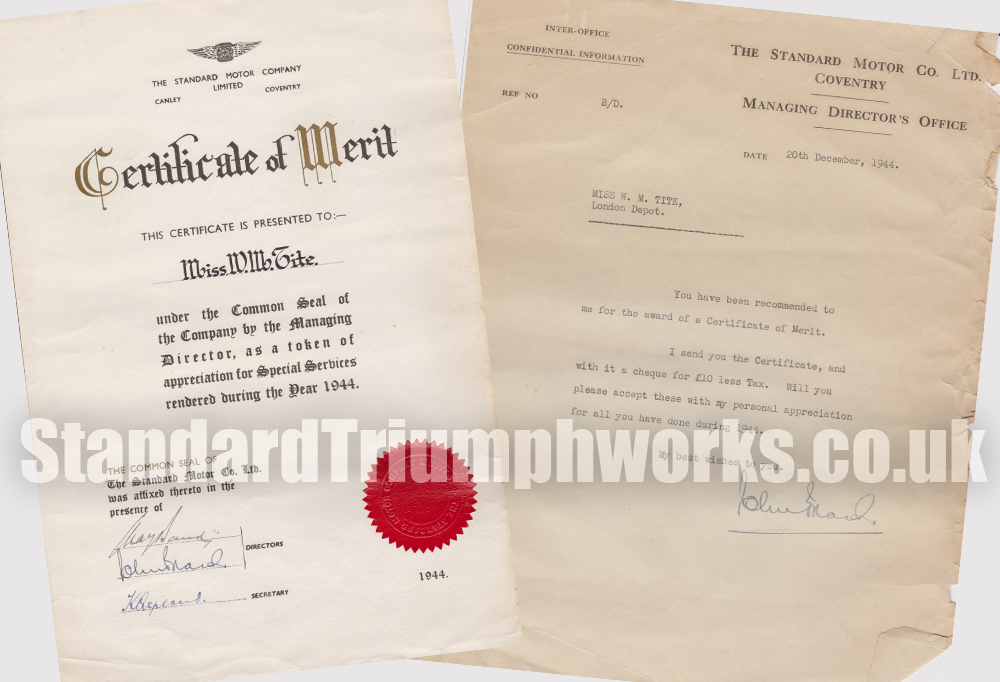 Dad returned from the war and was able to purchase a Standard 8 through a company scheme for those who had fought.  Mother's fiancé had died earlier in the war but she met dad through work and they married in 1948.  He continued to work at Western Avenue until the mid 1960's when he left to work for Norman Reeves in Slough.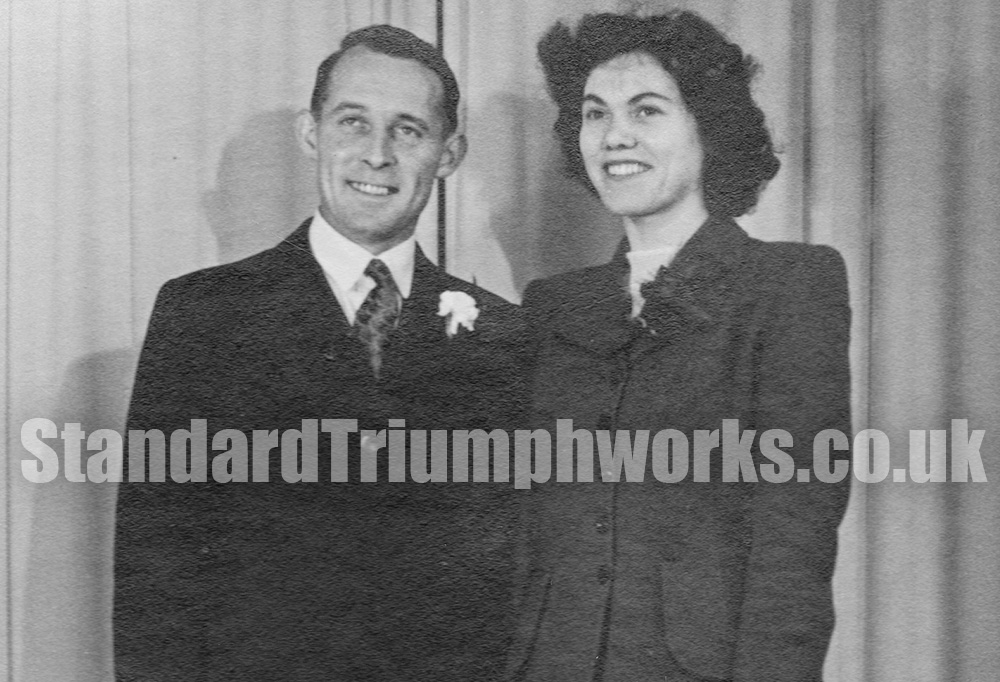 Terry and Win on their wedding day October, 1948
I've no idea what he did but something to do with warranties and service perhaps?  We had a Mayflower for years and I was told one of them had belonged to Lady Black, it came to us with leopard skin print seat covers!
Submitted by Len Murray