Park Royal.  Here is a great photo of a number of the staff c mid 1970's.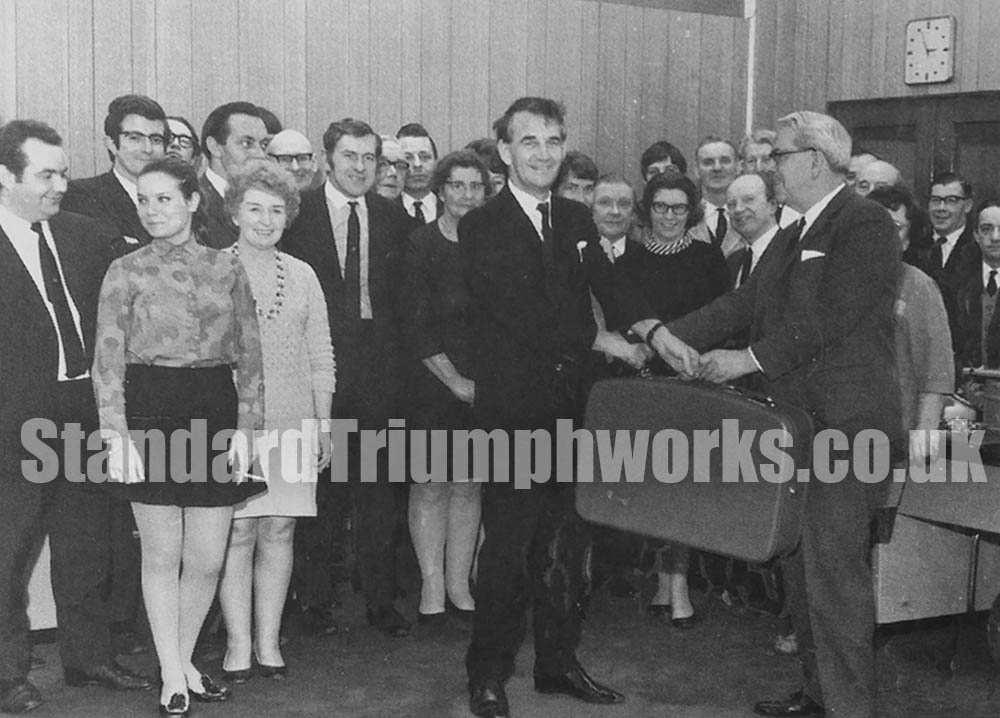 Here Dick Carter (centre) receives a leaving present from Jock Brown. Can you help name any of the others in this photo?
In addition to Dick Carter, salesman colleagues include:
Peter Cole, John Coulthard, Robin Penrice, Roger Maingot, Chris Daniel, Peter Whiteley, Dean McWade, Bob Hester, Paul Collins and John Macartney.
Update:
Western Avenue picture about Dick Carter (aka Doorlock Dick). The picture you've displayed is definitely from the Western Avenue Service Division building at Park Royal and not Berkeley Square!* My very good friend Peter Cole worked at WA for two or three years before going to The Square and I've asked him if he can identify those in the picture. Certainly, you've got Jock Brown, Doorlock Dick and Eddie Secular named, but Peter's undertaken to name the rest and I can confidently say that none of the Berkeley Square people are in that image, or indeed at the retirement of Jock Brown himself.
John Macartney
*Original text stated Berkeley Square – ED