Fred Aubertin has been a name on the database for a while, with a couple of references and pictures.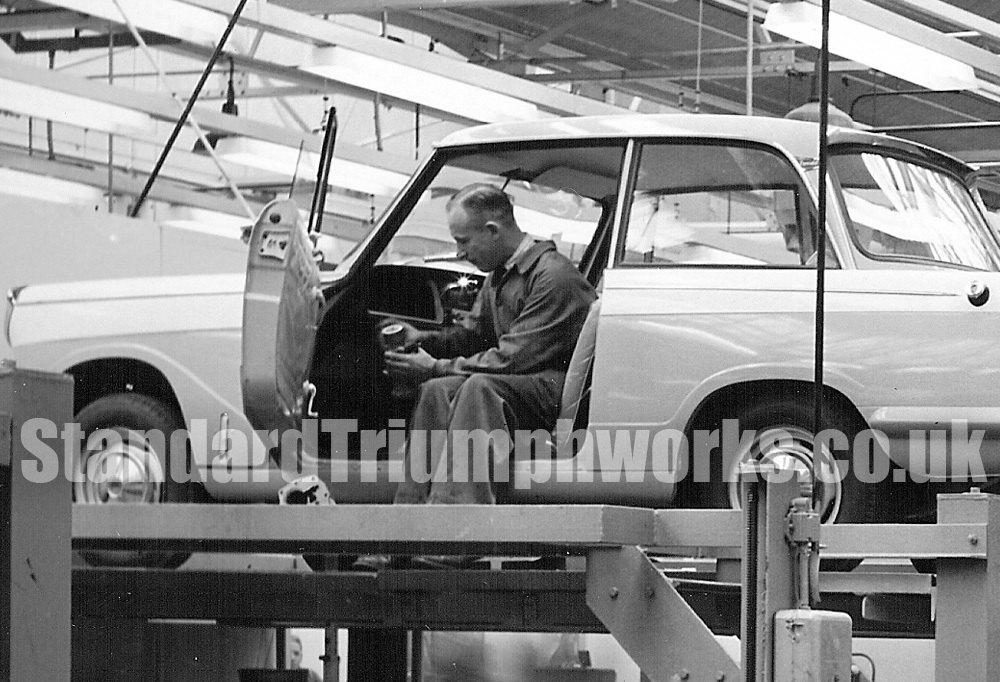 Here is Fred seen fettling an early Herald c1959 in the experimental department Fletch North. He can be seen again here with a presentation for Fred Nicklin.
So it was great to hear from James McCann.
"Fred was my grandad and I have a photo of him with a Triumph car I think they made two of them quite like a TR4."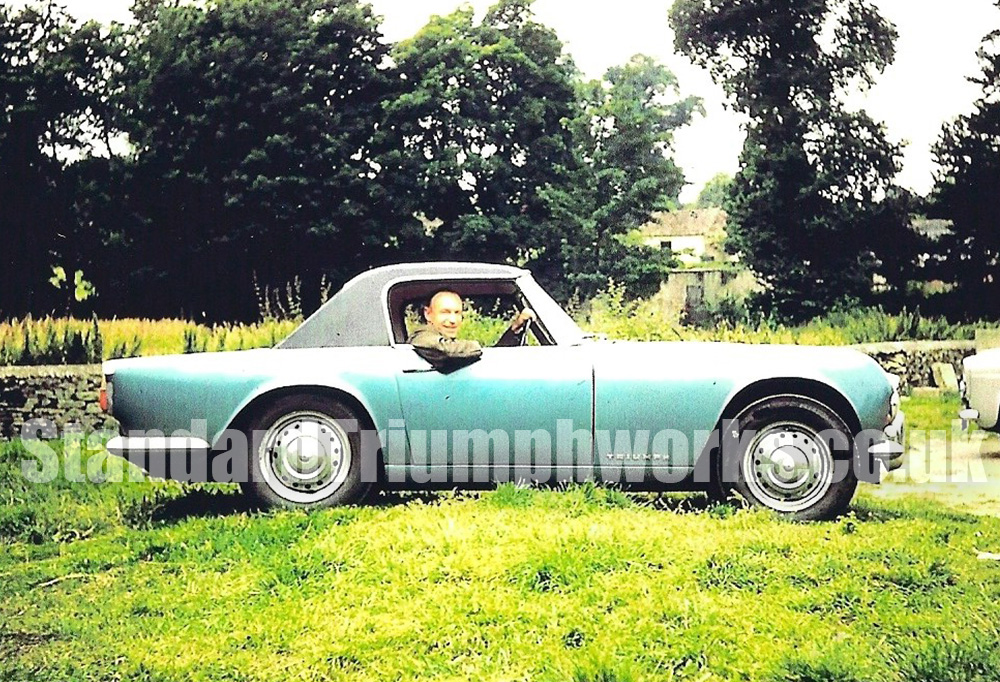 "Fred with WDU 708 (I think its still on the road owned by some one in the TR Register).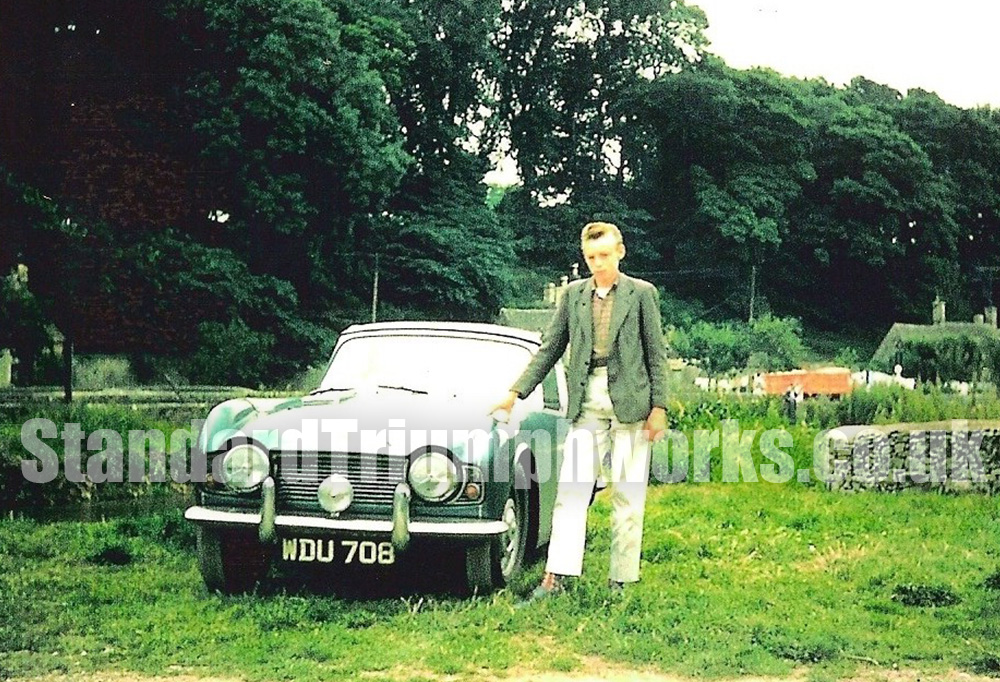 …and a picture of me."
"My Uncle Tom told me a story of Grandad going to Wales and the rooky driver following rolled his car! My Uncle Tom has all the maps and routes his dad
did and all old photos inc rallies Grandad went on. As an apprentice with Daly Heating I worked in the shop on Torrington Ave where cars were smashed up
… as an 18year old seeing TR6 in a state not good! There were cars in there never made. I now live in Poole and will be 65 next year."