George Burton (69), retired from progress work in Spares Division after 28 years with Standard Triumph.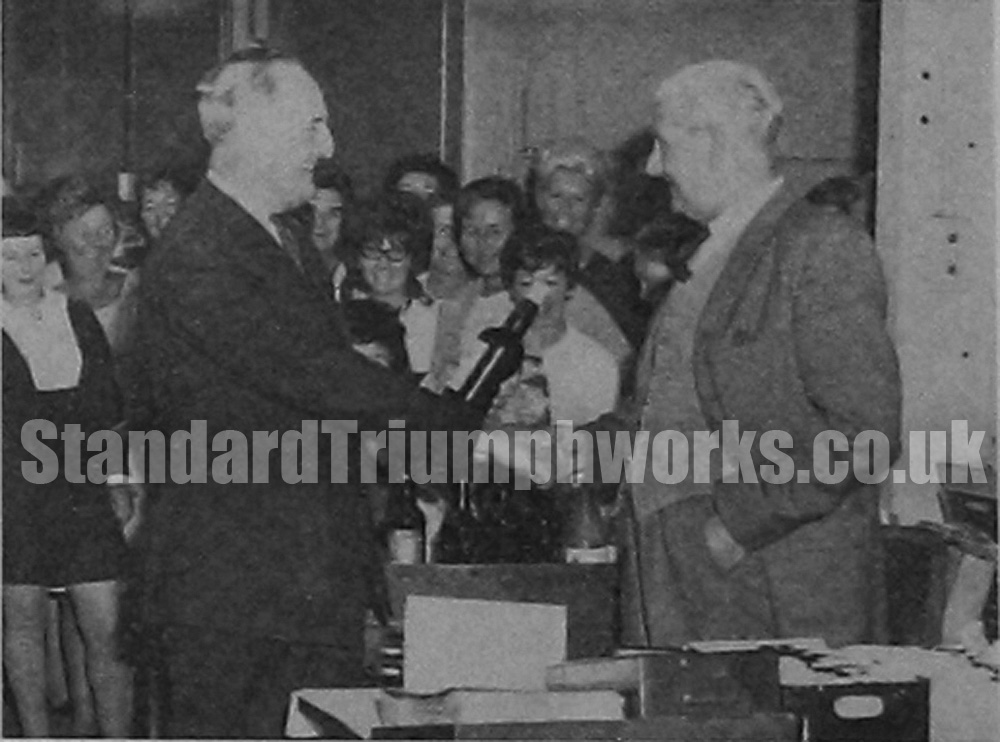 George started in Production Control during the war, chasing Mosquito parts. Afterwards he was progressing car parts. He moved to Spares Division in 1953 where he remained until retirement.
Mr George Durand presented a sum of money and a shooting stick from George's colleagues. George's son is Ian Burton, a well-known figure in our Publicity Dept.