An invalid chair was recently presented to a disabled ex-serviceman, Mr J. P. Connor.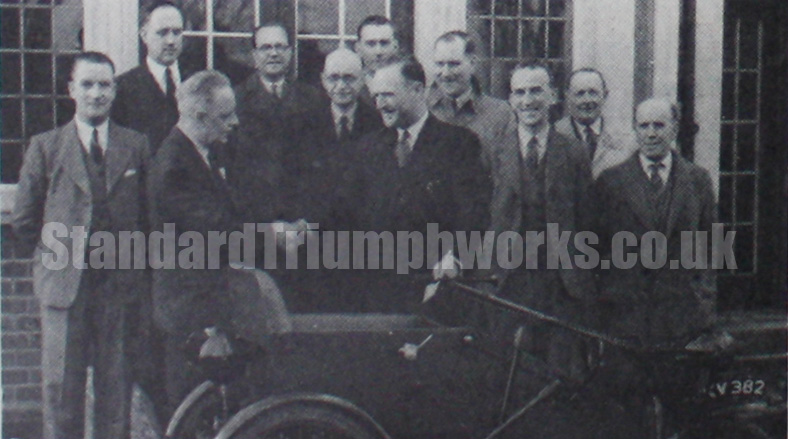 Unfortunately, the recipient of the chair was unavoidably absent, but to avoid any delay in his receiving this gift, Mr J. E. Cowdell, Manager of the Machine Division at Canley where Mr. Connor works, received the chair on his behalf from Mr. P. Cleydon, Chairman of the  Standard Motors Branch of the British Legion.
Mr. Connor is employed in the Inspection Department of the Standard Motor Company Ltd. He served in the Highland Light Infantry, and lost both legs in the advance upon Holland. The chair, a motor driven "Trilox Rollsette," was presented by the Sir John Black Trust Fund.
(May, 1947)