A marvellous photo here taken at Canley – but why we wonder.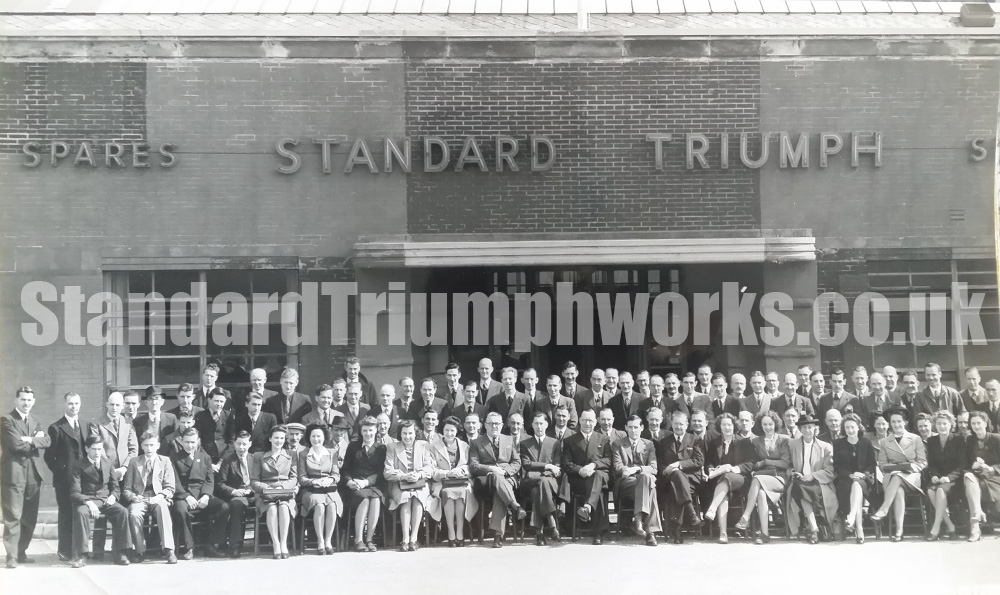 We have split the photo in two so you can see faces better…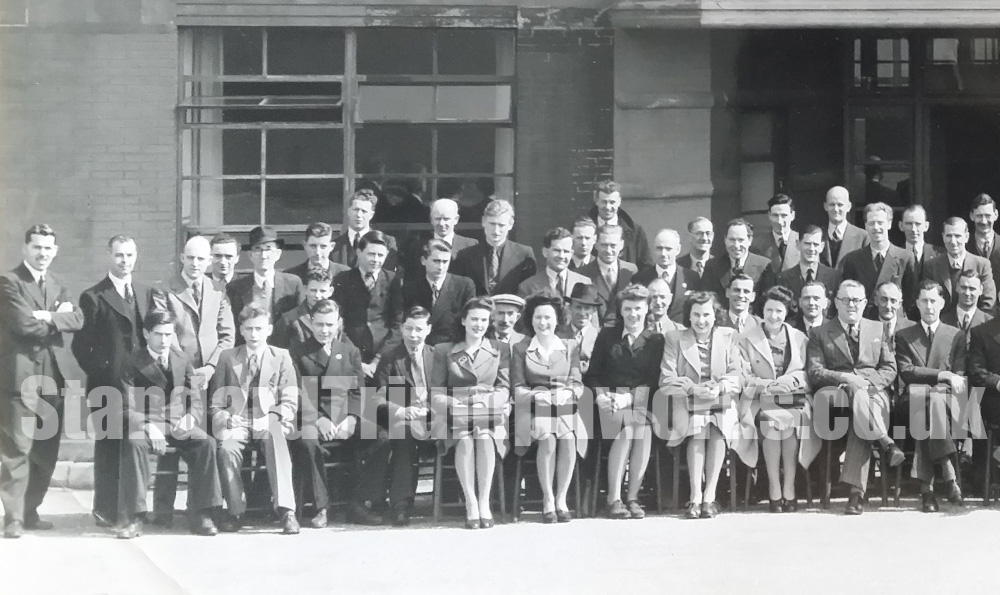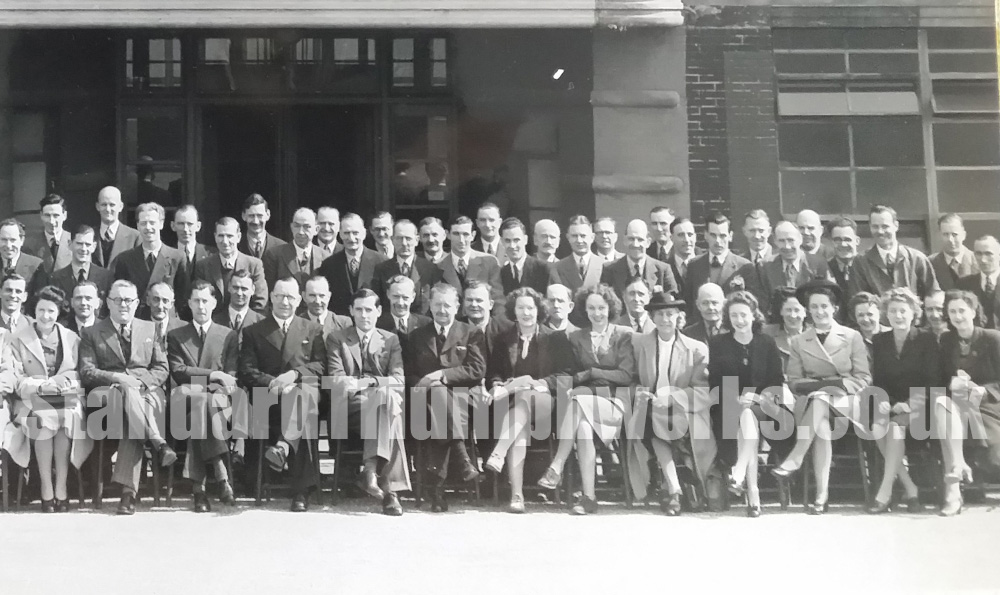 Again there are a couple of faces we can recognise – but a lot we don't and we do wonder if the large group could have been a subsidiary company visit? There are certainly a lot of ladies wearing coats that probably wouldn't if they had just popped out the offices for the photo.
The occasion certainly warranted the big bosses to make an appearance. Note the lack of one person though? Could the absence of Sir John Black help date this photo? Bart Turnbull can be seen front centre in the dark suit, with Alick Dick on the immediate right.
Turnbull retires in December 1952 but stays on for a 'few months' to help find his replacement.
Sir John Black's accident, recovery and subsequent standing down was in 1953, but he was often away, often abroad on business and is the more likely explanation to his omission here. HERE we can see a six month visit to South America – in 1951!
Is Turnbull the reason for the visit and photograph with his pending retirement?
Turnbull was the Manager of the Standard Service Division c1947 to c1950 whereupon he became Apprentice Supervisor.
Hopefully we can find out more about the photo in due course.