My father Martin Tustin was working for the Ford Motor Company when he first met Michelotti

He use to go to Turin and Milan quite often to have meetings with Alfredo Vignale and it was this gentleman who introduced him to Michelotti who was a young up and coming car designer.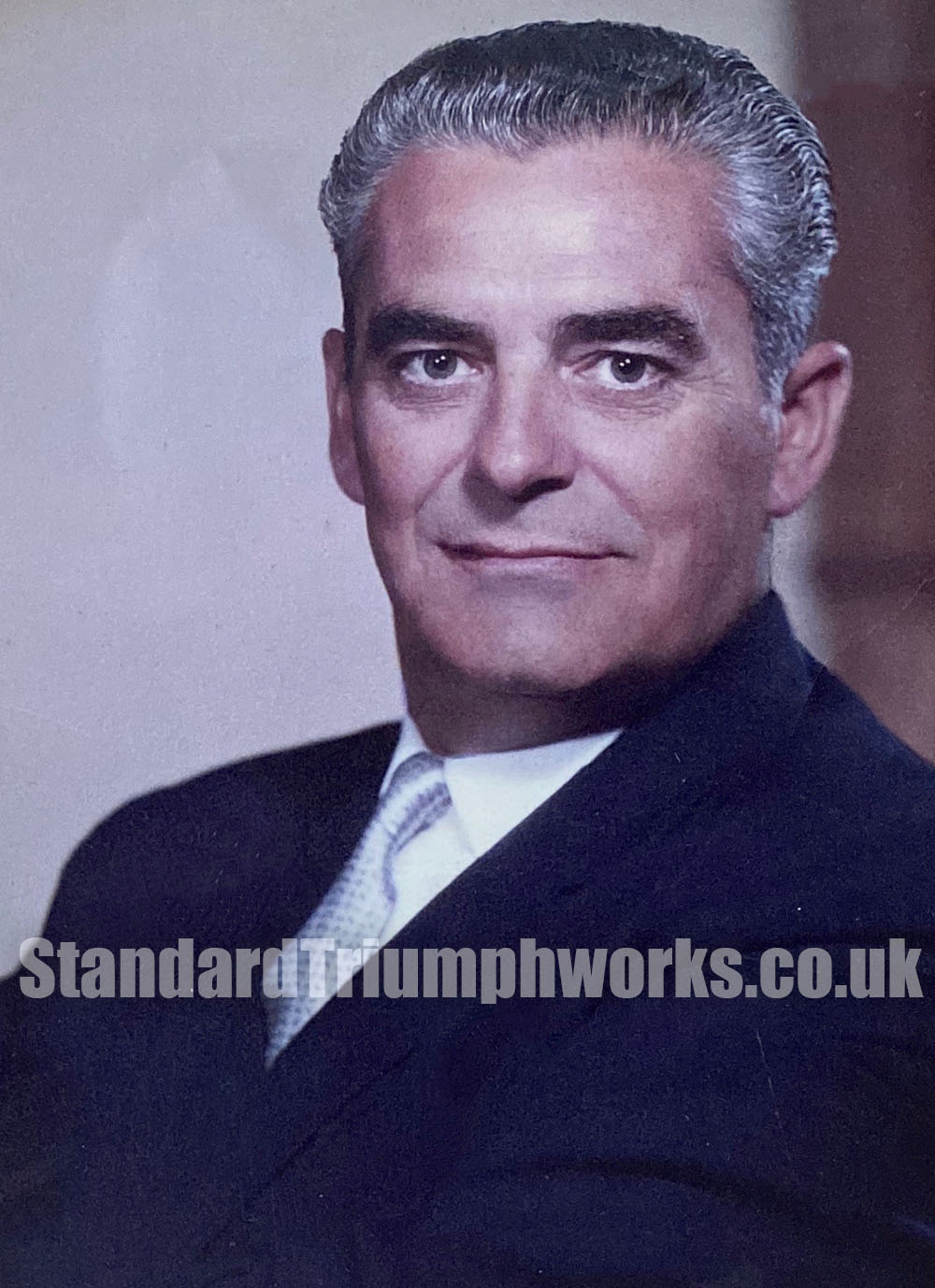 In 1954 Alick Dick offered my father a rather substantial package to entice him to move to Standard Triumph as Production Manager on the understanding that if he made things happen he would be appointed to the Board of Directors.
Standard Triumph Press Release: Mr. Tustin, who is 40, started his career in the motor industry 22 years ago, and apart from the war years—when he served as an officer in the R.A.F.—has been actively associated with many important aspects of its development throughout that period. The appointment to The Standard Motor Co. Ltd. follows his resignation from The Ford Motor Co. Ltd. where, as Product Manager, he has been responsible for planning and developing the introduction of all new models. March 1955
Alick Dick was interested in the American car market. My father realised that they would need a car that looked like an American car. He, along with Harold Weale, set to to get things moving. My father persuaded Michelotti to come over to England to meet Alick Dick. I was included in the meeting as I had spent 3 years at a French school so spoke French, Michelotti could only speak Italian and French, they persuaded Michelotti to come up with a design that Alick Dick would be happy with, the meeting was at our house.
They liked Michelotti's ideas which then had to be put into practice, he and Harold set up a team, putting Harry Webster in charge of the engineering side of things and they then had to work on the production lines at Fletchamsted and Banner Lane, with the brand new Assembly Hall "Rocket Range" being built. Whilst many others were involved my father was one of the few prime movers in this project. The first full design from Michelotti was The Dream Car (shown above), with the first full production car being the Triumph Herald.
In 1956 due to all the hard work my father had put in, he was appointed to the board of directors of Standard Triumph. Along the way he had ruffled a few feathers but the production side which he was in charge of really came into its own.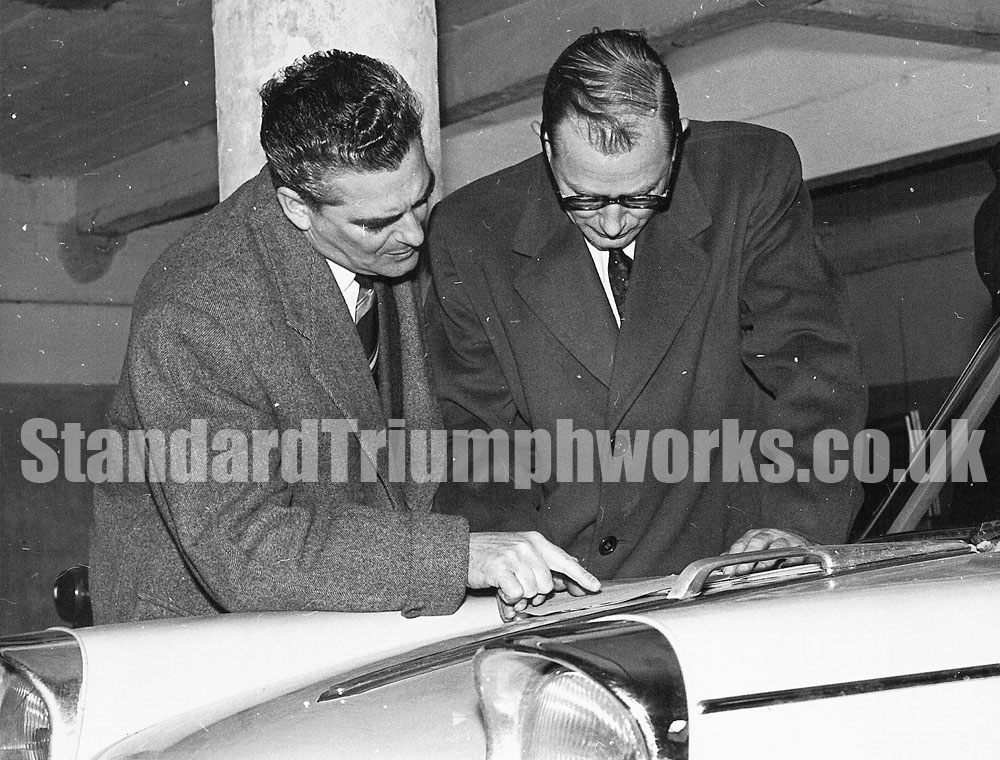 After a lot of testing with my father seeming to spend his life flying from one place to another to test the new Triumph Herald it, at last, came into production in 1959.
My father in 1960 was appointed President of Standard Triumph in America, he used to drive a TR4. We'll be hearing more about that shortly – ED
In 1963 my father left Standard Triumph, which was now Leyland and took up a position with the Dowty Group. He unfortunately died of cancer in 1973 at the early age of 57.
Submitted by Sue Tustin
BIO: Born December 4, 1914, Stockwell, London. Joined Ford Motor Co., Ltd., as student, 1933 (three years training in factory); joined purchase division, 1936; appointed Assistant Buyer, 1939; served in R.A.F., 1940-45, attaining rank of Flight Lieutenant; served in U.K., N. Ireland, India and Ceylon; rejoined Ford Motor Co., Ltd., 1946 as assistant to Purchase Manager; appointed Buyer, 1948; Chief Buyer, 1950; Parts Division Manager, 1952; Product Manager responsible for planning and developing new products, 1954; joined Standard Motor Co.. Ltd., 1956; Director of Societe Standard-Hotchkiss, France; Member of the Advisory Council of Standard Motors S.A. Vehicles. (from a 1959 listing – ED)