Percy Dolby, a fitter in engine strip section, C.K.D., Canley, left for New Zealand with his wife, last month, after 21 years with Standard Triumph.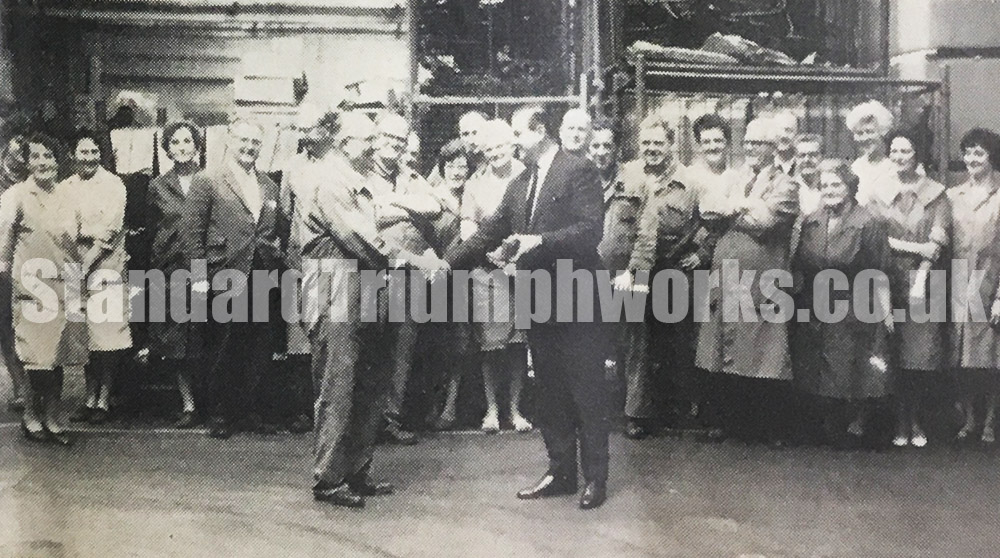 Percy started as a packer in C.K.D., but soon became a fitter. After a time he became a chargehand fitter, and held that position for seven years. He has prospects of a job as a fitter in Auckland, New Zealand. Percy's married son, Philip, has been in Auckland for some years. Percy and his wife had been thinking of emigrating for six years before they made up their minds and set sail from Tilbury Docks.
WORKSHOP PRESENTATION
On behalf of Percy's friends and work-mates, Mr. W. G. Key, Overseas Manufacturing Manager, presented him with a gold wristlet watch and bracelet. Mr. Key thanked Percy for his good work, and wished him success overseas.
ARCHIVE: August, 1968