Percy Hall (72), a paint sprayer in Paint Shop Canley, retired after over 25 years with Standard Triumph.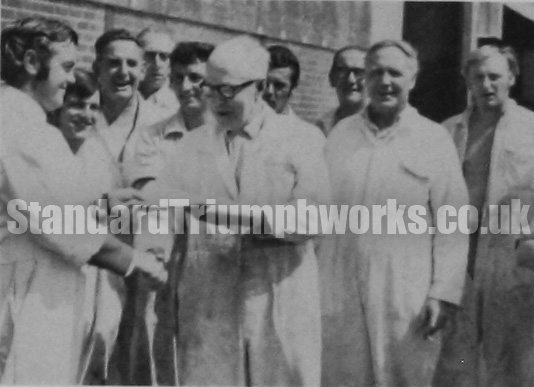 Percy worked for several years at Tile Hill. From the Paint Shop and Gang 83 he was presented with a sum of money by Mr M Rowley, shop steward.
Percy and his wife live at Tile Hill North and he has plenty of gardening and handyman jobs to occupy his leisure.
(January, 1972)