Following the previous group photograph dating from the early post-war period, we can now identify another face.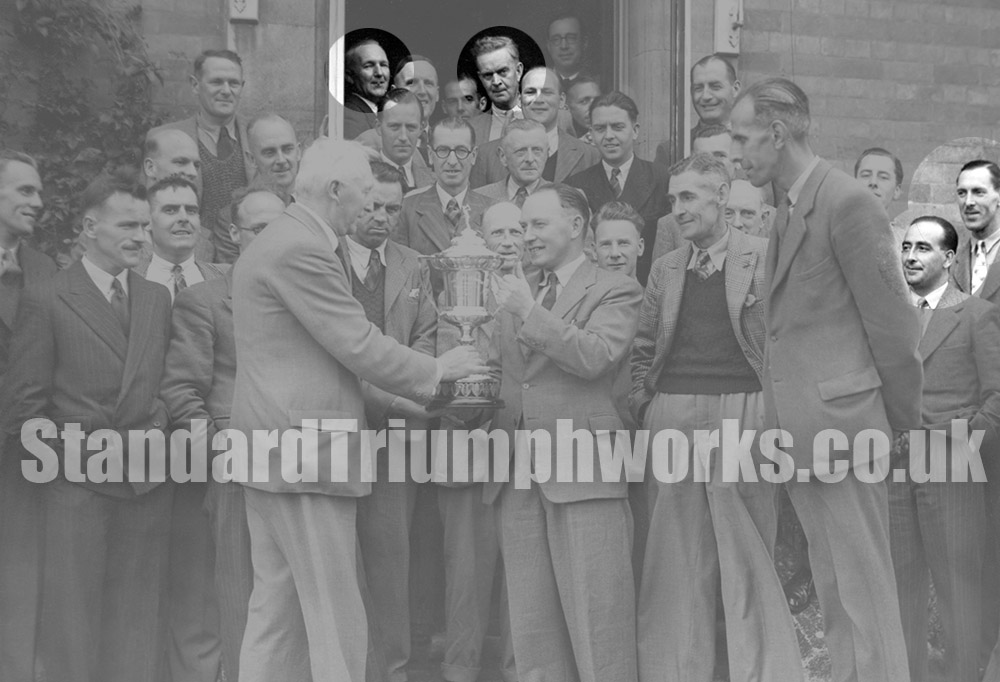 Circled left to right: Ted Grinham, G.F. Portman (Possibly George) and Alfred Edwards – next to (and behind Alf) is Bill Turnbull. We do not currently know if Bill  is any relation to other Turnbulls that were at Standard Triumph.
We'll keep this page for any other additions in due course.