Additional photographs from the Albert Edwards archive. A number of the Standard Triumph Golf Club members with recently silverware.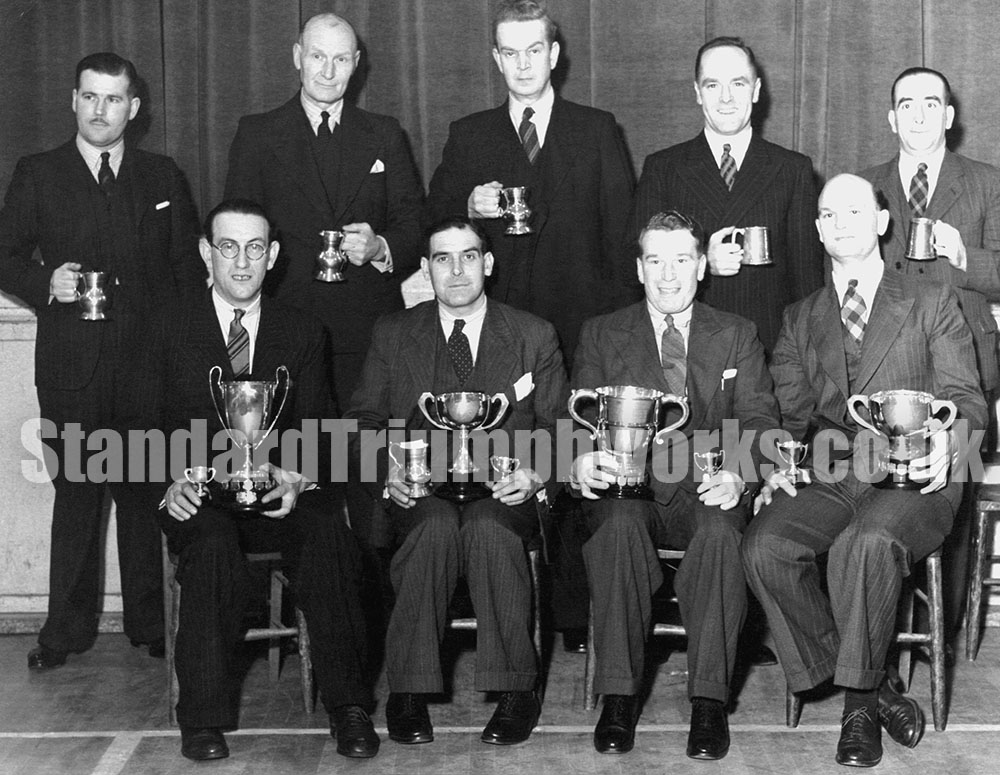 Back Row: 3rd from left George Portman, 5th Left Albert Edwards.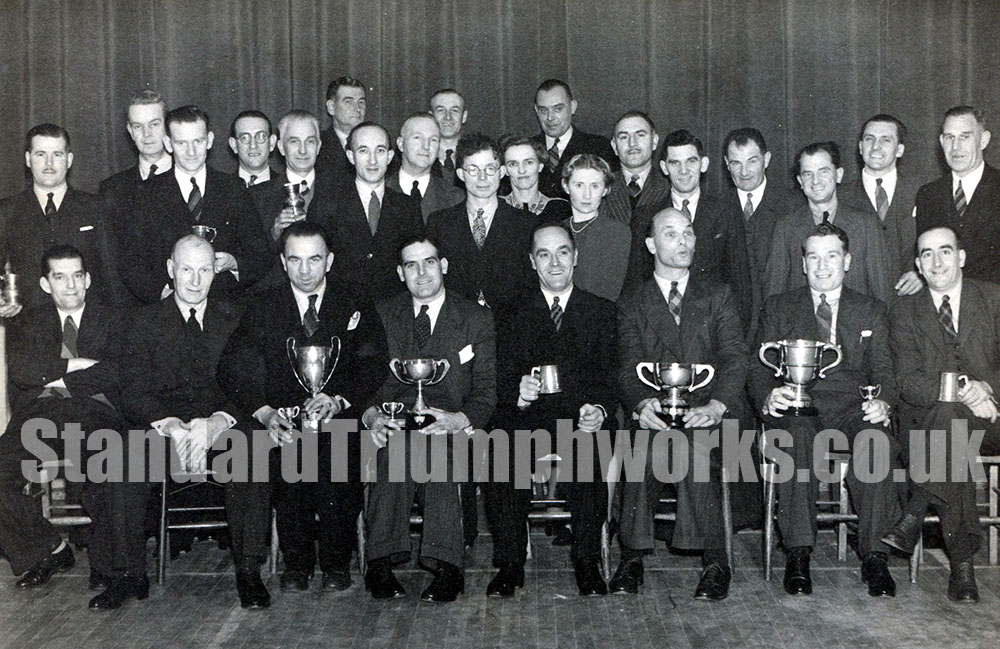 Additional members with the same faces as the first photograph. George Portman can now be seen on the back row, second from left.  Back row, 8th in is Ted Grinham , Albert Edwards can be seen front row, first in on the right.
Do you know any else?