Premium Bond Vouchers were presented Mr Dick Welham on behalf of the Company.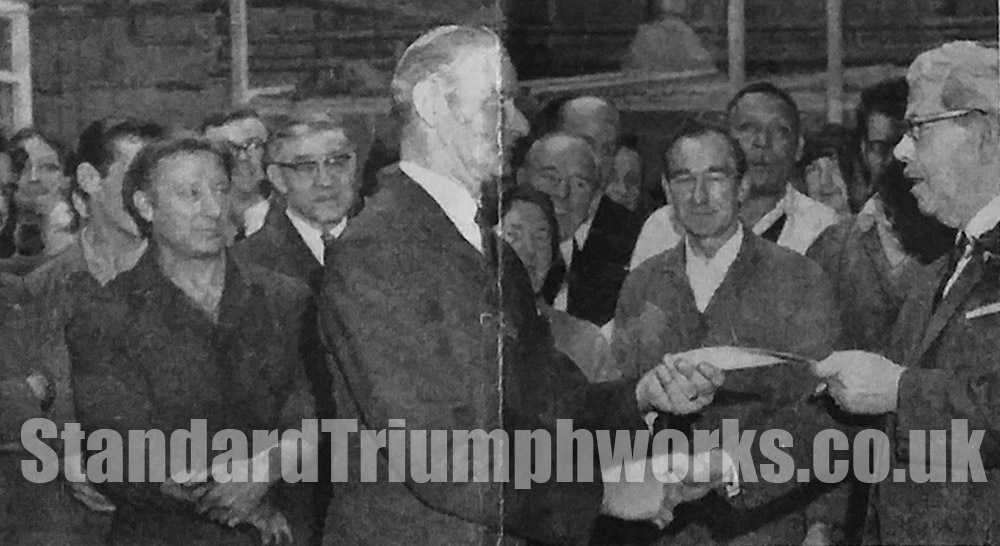 Mr. A. G. Brown, General Manager at Western Avenue shown on right
Mr Welham completed 50 years service in April (1972).
He started with the London Sales Division straight from school and transferred to the Service Department at Boundary Road some years later, in  which Division he has since continued to serve the Company loyally.

Richard Welham seen here 4th from right.
Park Royal Standard Triumph Service Depot, North London.
c1951 – with 25 years service. More