A fantastic artefact direct from the Standard Motor Co factory… can you guess what it is?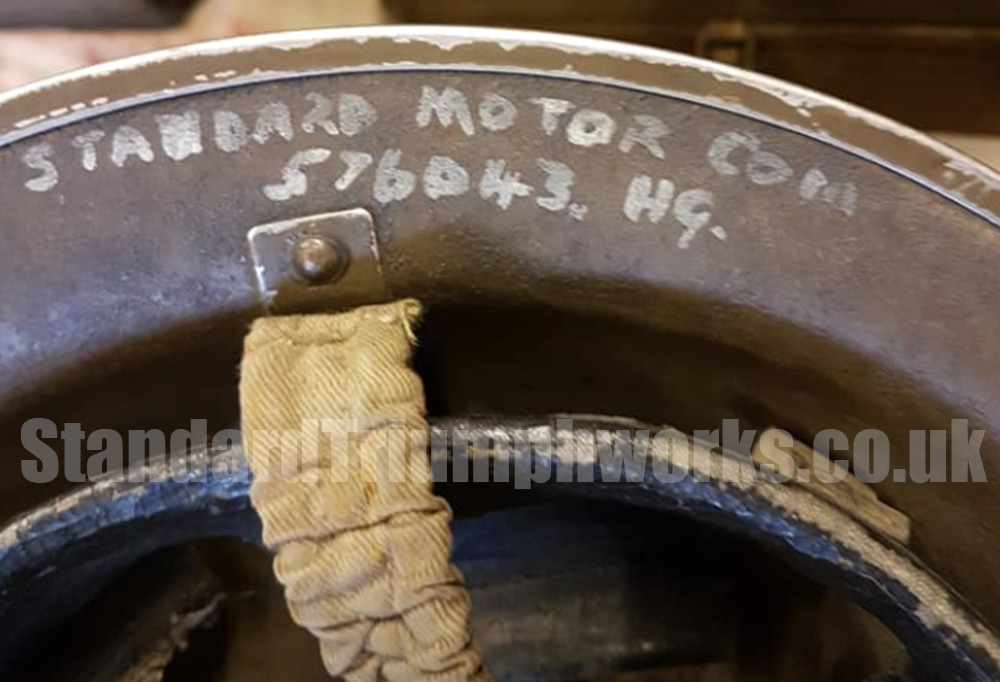 …
Scroll down for the answer…
…
…
…
…it is the underside of a Brodie Helmet, WW2 vintage marked Standard Motor Com (short for 'company' as opposed to a prelude to an internet URL!)
Perhaps the number and initials refer to a service number and owners initials?