Here's a great photo of the Standard Apprentices Football team – we need your help in naming names.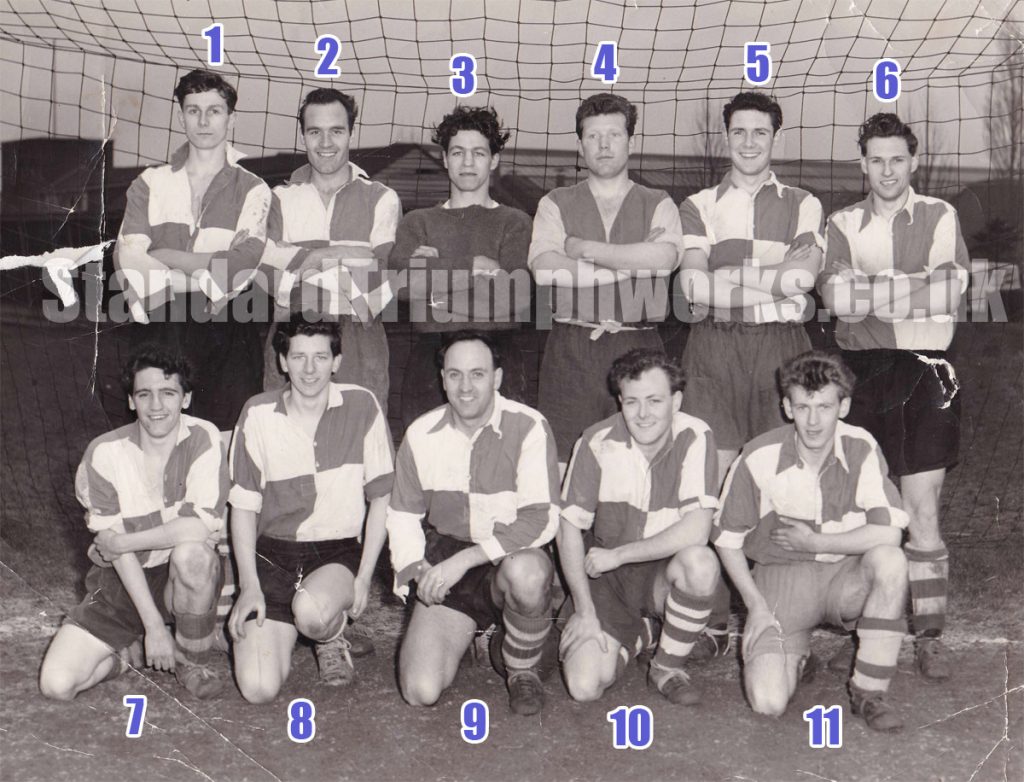 Dating from c1956-1960
1. Robin Wood (Suggested)
2. UPDATE: Eddie Joyce (Suggested by Colin Waugh)
3. Mick Jones (Bob Jones Brother)
"Just refreshed my memory from 60 years ago, number 3 is Mick Jones , played in goal for City A team was also a very able boxer." (Submitted by Robert Stansfield)
" Your memory is correct Brian. Mick played in goal for the City A team and was NABC boxing champion also turned out to be a half decent referee." (Submitted by Graham Walker)
4. UPDATE: Phil  McCrystal (Suggested by Colin Waugh)
5. John Whittall
6. Colin Wyatt
7. Bob Jones (Mick Jones Brother) (Submitted by Morley Faulkner)
8. Donald Hickling
9. Gordon Parham (Physical Training Instructor)
10. ? Can you help?
11. Arwyn Evans
The colour of the apprentice soccer shirt was white and blue squares.
The Standard Triumph first team played in black and white
stripes.