Here's a great photo of the Standard Apprentices Football team – we need your help in naming names.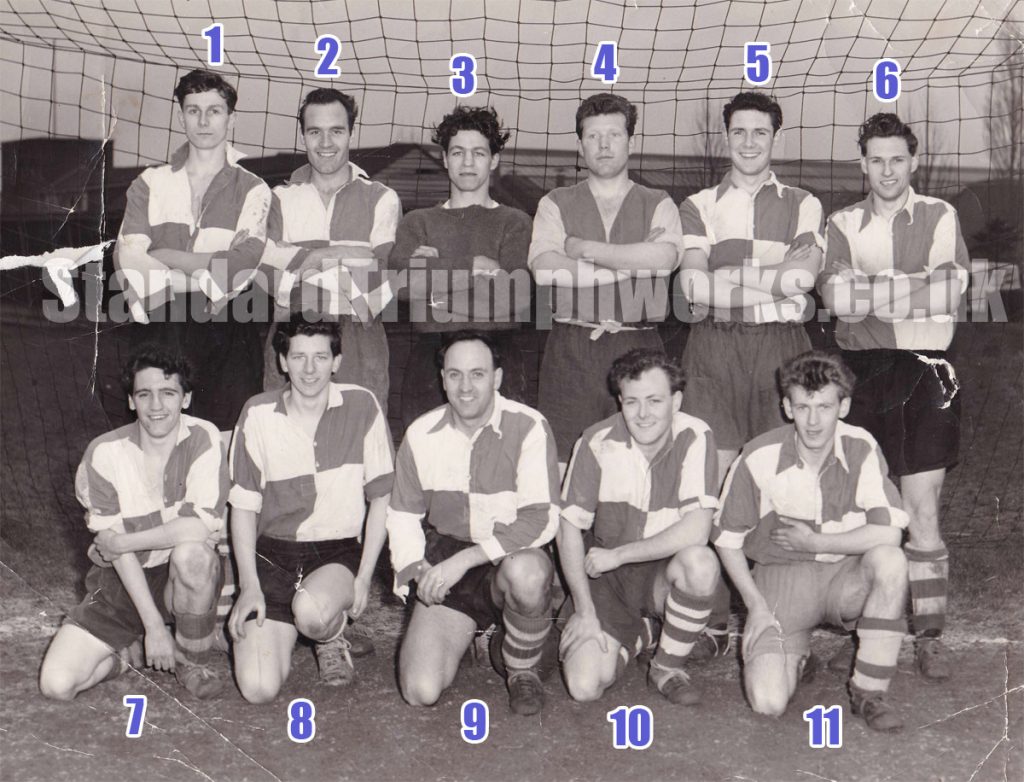 Dating from c1956-1960
1. Robin Wood (Suggested)
2. Phil  McCrystal (Suggested by John 'Tich' Clarke)
3. Mick Jones (Bob Jones Brother)
"Just refreshed my memory from 60 years ago, number 3 is Mick Jones , played in goal for City A team was also a very able boxer." (Submitted by Robert Stansfield)
" Your memory is correct Brian. Mick played in goal for the City A team and was NABC boxing champion also turned out to be a half decent referee." (Submitted by Graham Walker)
4. ? Can you help?
5. John Whittall
6. Colin Wyatt
7. Bob Jones (Mick Jones Brother) (Submitted by Morley Faulkner)
8. Donald Hickling
9. Gordon Parham (Physical Training Instructor)
10. ? Can you help?
11. Arwyn Evans
The colour of the apprentice soccer shirt was white and blue squares.
The Standard Triumph first team played in black and white
stripes.