Following Parts 1, 2 and 3 here's an update regarding the Mobile Training Units.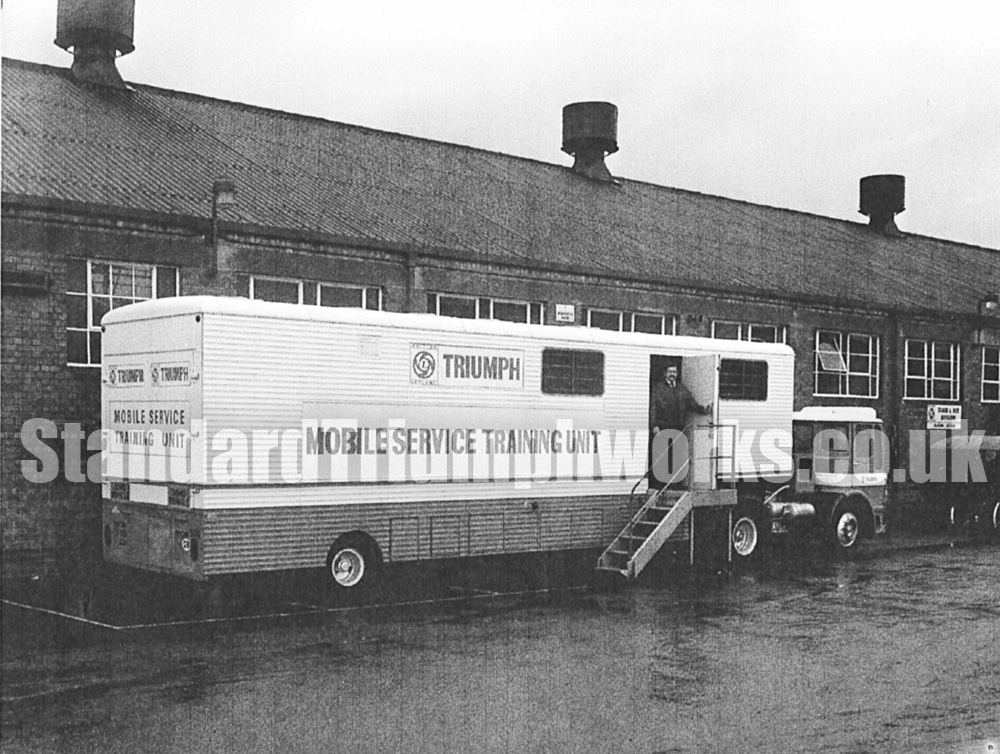 The photograph shown is Mobile Unit Number 3 (M.U.3)
There were three mobile units, M.U.1 and M.U.2 provided mobile training throughout the U.K and M.U.3 covered mainland Europe.
The person standing in the doorway is Jeff Peeters, the Belgian driver, or in Jeff's tongue in cheek own words "The Transport Operations Executive."
Indeed, Jeff was much more than a driver, he could speak several languages and knew all the tricks in order to effectively deal with customs officials and the frequent bureaucratic barriers we encountered, this made him invaluable in smoothing the way for the trainers flying out from Coventry.
Now in his eighties Jeff recently made a surprise visit to my home in Ireland.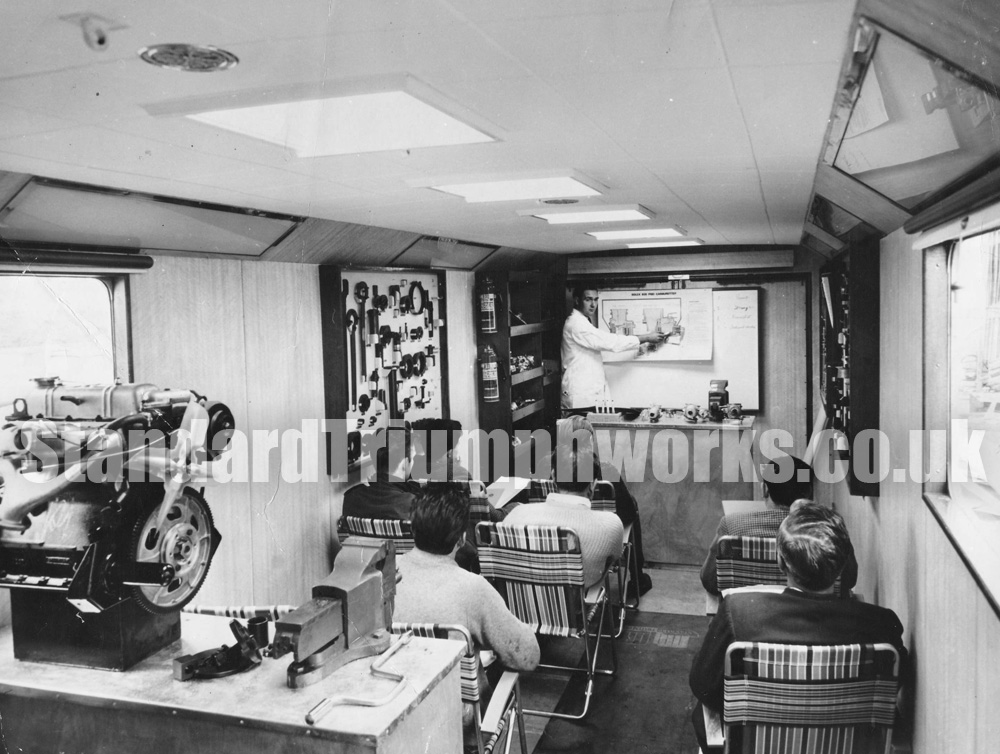 The next photograph shows a mobile course in progress in one of the U.K based units I was explaining the mysteries of carburation at the time.
Preparing the unit for travel to its next destination involved battening down work benches etc and stowing engines and other demonstration units into the under floor compartments. Ramps were put in place and a vehicle driven into the interior. The car doubled as a demo model and personal transport for the trainer.
Thanks to John Whittall for the initial photos and this invaluable insight.
Following the articles – we were also sent this photo, which shows one of the mobile units at Western Avenue, the London Service Depot.